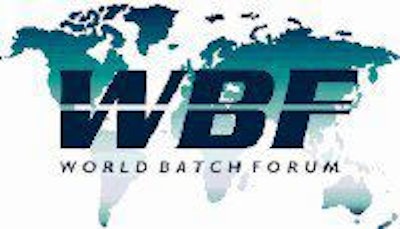 The afternoon session will be held just after the close of the four-day WBF North American conference.
The groups intend to coordinate development and implementation of the IEC/ISA S88 standard for batch control architecture with OMAC's PackML state model, which is used for machine control in packaging applications. They also intend to develop guidelines for their implementation that extend across process, discrete, and batch manufacturing.
Dave Chappell, WBF's lead representative to the working group, says other industry groups and standards organizations, including ISA and the OPC foundation, also will be present at the meeting and are expected to participate in the development activities.
"WBF really is providing the environment for all these groups to do their work together," says Chappell, a technology leader for Procter & Gamble. "This meeting is intended to educate the various groups of what each of them are doing and then to try to put in place the next steps for their collaborative efforts."
The joint working group's objective is to establish commonality between the PackML model and portions of the S88 model so that manufacturing personnel are capable of working on discrete, batch, and continuous operations that can coexist in the same facility.
"There are numerous common elements in discrete, batch, and continuous manufacturing operations," Chappell notes. "By establishing a common language, manufacturers will be able to realize better value from their workers, while their employees will be able to apply their knowledge and experience more broadly."
For more information, contact Dan Sussman at dan@sussman.com
Companies in this article