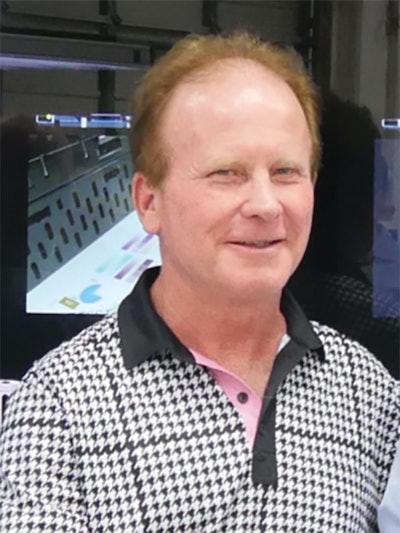 Packaging World:
You've gone from producing prototypes to now producing both prototypes and modest commercial runs. How has that gone? Any surprises?
Monty Patterson:
Overall, it's gone well. The pandemic set us back a bit, especially when some customers furloughed or reassigned employees who were our main contacts. Other customers found themselves so focused on just trying to maintain the status quo that they more or less postponed exploring new technologies for printing and finishing their packaging materials. Not to mention that face-to-face meetings with customers became almost impossible. As for surprises, I must admit that it took longer for me to recognize the kinds of changes that were going to be needed internally from a sales and customer service perspective. But by June we'd sorted most of this out, and at this point things are really looking up.
Any regrets about being such an early adaptor of two breakthrough technologies?
Not in the least. The Landa and Highcon technologies are amazing. (For a more detailed look at how Patterson and colleagues deploy these digital printing and finishing systems, go to pwgo.to/5815.) Their service is exceptional, and their passion for digital technology is extraordinary. We're very happy to be a part of this new revolution—and proud to have such a wonderful opportunity to play a part in it.
What are you now able to do for your customers that you couldn't have done prior to the installations of the Landa and Highcon equipment?
It's an interesting question in our case. The answer you'd most often get from industry at large is "I can now handle our customers' needs for shorter runs." But in our case, we were looking for something to more efficiently handle what we consider to be our longer runs. Because historically what we supplied to our customers is high-quality prototypes. Once we produced them, the customer would then place orders with other converters for production quantities, even though in many cases the customer would have preferred having us supply those production quantities. Since the installation of the Landa and Highcon systems, once we've completed prototyping, we can accept orders for small production runs and further develop relationships with our customers. It's been a real win for all of us. And we can print and finish jobs very quickly because we don't need plates for printing or dies for cutting and creasing. Also worth pointing out is that the Highcon Beam provides us with the ability to do things that conventional steel rule dies cannot do. The Beam allows for very intricate cuts and designs to be added to packaging and other paper stock products such as cards, flyers, and folders. In addition to this, the Beam can be adjusted so that it can enhance packaging by adding etching to the design. It's entirely possible to use this feature in place of ink for some products. It's quite unique and can add real value to many projects.
Are brand owners sufficiently aware of what digital printing and finishing can offer them?
Some are, but many remain unaware of the advancements that have been made. They remember the issues that used to be so problematic, like poor print quality, a limited color gamut, and narrow press widths. We feel it's important to educate the industry as to how far digital print technology has come in recent years.
Are brand owners reluctant to pay more for digital printing and finishing? Or does it actually save them money?
When given the opportunity, we can actually save brand owners money, especially in categories such as specialty foods, organic products, natural & ethnic foods, and other items where the package size is small, or in instances where larger packaging runs aren't really necessary. And then on top of that there's the reduction in lead-time, which again helps to reduce the need for warehousing space for packaging not needed right away and improves cash flow for many of our customers.