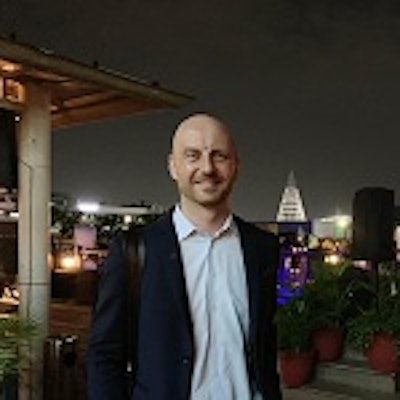 Speaking with Zardini prior to the conference, he said he plans to discuss how digital printing technology can enable a company to move closer to its purpose, and he said that seeing the bigger purpose a company is trying to serve, and fitting new technology into that goal, is a key to success.
Tetra Pak's vision, for example, is making food safe and available everywhere. Said Zardini, "The food industry is huge, though we want to play our role in securing food availability and safety globally." How digital printing can help do that more effectively, and more granularly in terms of geography – particularly in regions where consumers may need to decide where to put their money – is one example Zardini cited, saying, "What if digital printing was a good means to build a business model that attracts players that can help us crack this challenge?"
Zardini said that digital printing technology provides industrial benefits such as short orders, flexibility, and last-minute timing, as well as consumer engagement benefits such as mass customization and personalized products. Zardini discussed an example of fitting this technology into a value chain where communication is still primarily printed, citing a region with "difficult roads, poor infrastructure, and difficult politics where getting funds by bank is complicated," but people do have money for purchases, and digital printing is a way to bring in new players or "media content owners" that want to advertise to this population, and they are willing to participate in funding the initiative.
In Zardini's example, Tetra Pak offers a variety of solutions from food treatment to packaging to digital printing in this region. Digital printing offers, through the mass customization capability, the possibility to attract media content owners to the food value chain who also want to reach out to this population. Using milk as an example, Zardini said, "You get a pack in your hand with printed ads from an established retailer that says 'Come and visit us. Bring this package. Two-for-one. You get a new shampoo,' and that retailer would pay part of the price of the milk, so the population still gets an affordable product. The food manufacturer gets a decent investment through a certain business model we offer from a packaging perspective, and a third player (the retailer) gets access to the game, thanks to digital printing and concrete steps to the realization of the model."
To learn more about Smithers Digital Print for Packaging Europe 2019 click here.
To see digital printing materials and machinery solutions in the US, visit PACK EXPO East in Philadelphia, March 3-5, 2020.
Companies in this article