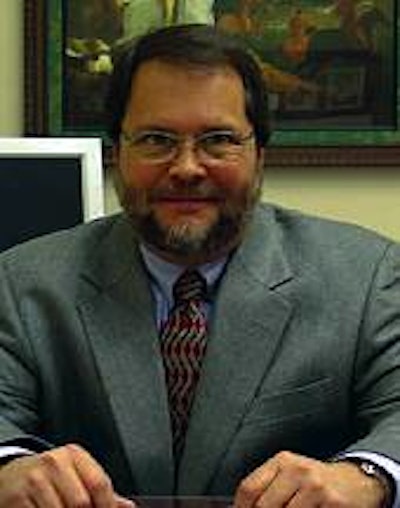 Some of these entrepreneurs had the foresight and vision to see the future of the industry, and they positioned themselves to help customers through business model changes that could not be attained internally.
The industry continues to change and evolve, and CP magazine and the Contract Packaging Association can help you stay abreast of these changes and help you focus and adapt for the future.
Landscape is changing
What is contract packaging? Who is a contract packager? Any company, whether it be a sole proprietorship, partnership, or corporation that engages in packaging a product for another entity, is a contract packager. If it is done for a fee, then it is contract packaging.
Contract packaging is not an industry with boundaries. There is no SIC code for contract packaging. What is changing, and at an accelerating pace, is who is becoming a contract packager. Although the "mom-and-pop" facilities are still viable in some cases, they are fewer and farther between. The small business (less than $50 million) gives the customer the greatest flexibility. They can start, stop, and turn on very short notice, something the customer company often is prevented from doing by its very structure. What this type of contract packager does, in addition to actual contract packaging, is manage a temporary workforce for a customer or group of customers.
Relative newcomers to the contract packaging industry are the multimillion and multibillion-dollar packaging materials companies whose main business is folding cartons, boxes, and like materials. Sonoco's purchase of CorrFlex is an example. Smurfit-Stone and Weyerhaeuser, among others, have all announced plans to participate in the industry. These companies bring the ability to have a vast array of resources at the disposal of their contract packaging units. Their expertise and resources can serve the customer who doesn't require a lot of flexibility.
Another industry that is finding contract packaging complementary to its core business is the logistics group. Excel's recently completed total purchase of Power Packaging is an example. In this case, the product is already in the warehouse and can be reconfigured readily.
In all cases, the contract packager must also be technologically sophisticated enough to connect with customers' EDI and ERP systems and have an internal system capable of providing either instantaneous response to customer questions or provide visibility into the system for the customer.
Who can the Contract Packaging Association help? All three categories of contract packager mentioned above. How can the association help them? This magazine is one of the first steps. It will be an instrument in keeping contact packagers and users of contact packaging informed.
Industry Expo in May
Another enhancement for the industry is the Packaging Services Expo in Rosemont, just outside of Chicago, this spring. You can find details about the show inside this issue. The expo offers a chance to see and be seen by providers and users of contract packaging services.
The association provides educational opportunities for subjects such as RFID and roundtable forums for users of contract packaging services to discuss their changing needs and vision for the future. We want to help contract packagers prepare for the future rather than react to changes.
The association is also studying contract packager certification. This will help users narrow prospective suppliers by limiting companies invited to the table to those who meet published standards. [CP]
Companies in this article
Videos from Universal Labeling Systems, Inc.