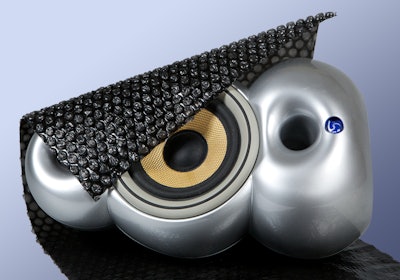 Designed for packaging of consumer electronics, cosmetics, jewelry, glass/china, industrial equipment/supplies, pharmaceuticals and more, the sleek, high-tech, black air bubble alternative can help enhance brand image beyond the primary package. Additionally, the opaque black bubble is suitable for applications that require concealment/theft deterrent properties.
Astro-Bubble Renew is available in coex (low-density polyethylene/nylon) and monolayer (linear-low density polyethylene) options with bubble sizes consisting of very small, small, medium, and large. Bubble diameters range from 1/8- to ½-inch. Recycled content is 40% for the coex version and 25% for monolayer.
The product can be used for cushioning, surface protection and void-fill. Its light weight help minimize transport weight which helps lower fuel consumption and carbon emissions throughout the supply chain.
Companies in this article