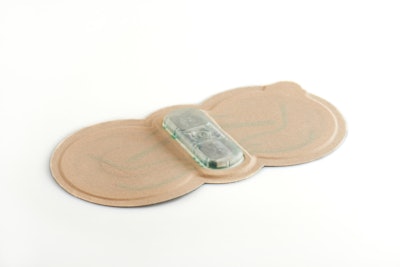 In March, Healthcare Packaging (HCP) posted a story online that focused on a new report called, "Next-Generation Self-Administered Drug-Device Combinations: New Technologies and Business Opportunities," from Technology Catalysts International (TCI). In the following question-and-answer article, HCP goes into more detail on newer drug-device delivery vehicles with Ajay Rastogi (AR), vice president, Business Development and Marketing, Sandra Erb (SE), vice president, Research, and Amy Hicks (AH), research analyst, Drug Delivery. TCI is a Falls Church, VA-based multinational consulting firm specializing in technology licensing and assessment, small company acquisitions, and technical/business research in pharmaceuticals, drug delivery, consumer products, biomedical devices, chemicals, advanced materials, advanced processes, and biotechnology.
HCP: What is the focus of the report?
SE: We are looking at self-administrative devices, focusing on three broad drug-device areas. One is the parenteral group, which includes autoinjectors, needle-free injectors, pens, and evolving electronic devices. An example of this is Enbrel (etanercept), a biologic injection from Amgen/Pfizer used to treat moderate-to-severe rheumatoid arthritis. The original launch required the patient to mix the lyophilized vial with a diluent before injection. Now the product is in a prefilled syringe or autoinjector, making it much simpler for the patient to administer the dose.
The second is the broad transdermal area, including Insulet Corporation's OmniPod (OmniPod system) diabetes insulin pump and transdermal patches with microneedles. The third is pulmonary, in which the use of inhalers has been very extensive and has been around for quite some time. These devices have had to be very patient-friendly. During an asthma attack, the patient needs to be able to quickly use the inhaler. Now, pharmaceutical companies are looking to use inhalers to treat other indications beyond respiratory.
HCP: Does patient responsibility factor into these delivery methods?
AR: There are a lot of people with a needle phobia who would prefer anything that is noninvasive. One of the drivers for this report is in its phrase "self-administered." The future of medical care is likely to involve the transfer of more responsibility to the patient, both from the point of view of reducing medical expenditures, and also trying to enhance compliance/adherence, because if you can do something yourself, hopefully, the patient will do it as opposed to going to the hospital to have it done intravenously. Of course, efficacy will depend on how religiously the patient follows the prescribed drug regimen.
HCP: What developments do you see evolving in medical care and drug delivery?
AR: There seems to be powerful potential for future drug delivery of biologics. More and more of the future drugs and medications are going to be larger molecules, which are not amenable to traditional drug delivery systems. So today's normal transdermal patch, for example, would not work to deliver a biologic. You need something to activate and enhance its capabilities.
The skin forms a natural barrier. You can send in small molecules through a traditional patch, say for a pain medication. But larger molecule biologics would not go through the skin via today's patch, or they would take too much time to go through the skin. One new path that has recently been launched, for example, is to activate the medication through electrical energy.
There is a small battery that allows the skin pores to become a little larger and accept, say, a migraine drug. One example is the transdermal patch for the acute treatment of migraines from NuPathe (shown). It's activated using a small battery. Microneedles, which can be around 250 microns in diameter, are going to be the transdermal method for the future because they can allow biologics to go through the skin.
There are several varieties of microneedles. There are hollow needles that would have the drug in the patch, where you would put it on your skin, and the needles would open up the skin and allow the drug to diffuse through the needle. There is a dissolving or coated type of needle where the active is in the needle and as it dissolves it is delivered through the skin. These needles are nanometers in size and are in the surface of the patch. So the patch is a way to get the needles to adhere to the skin without breaking them. The two companies that have the most advanced programs in microneedles are 3M and Zosano. Zosano has completed a Phase II study that shows effective transfer of an osteoporosis treatment transdermally and may be closest to the market.
HCP: What challenges do these delivery developments bring to packaging?
SE: There are a number of challenges. Most of the biologics are in traditional syringe-type primary packaging, so you would have fill-finish operations that involve putting an extremely accurate amount of the active ingredient into the pen, cartridge, or vial. There is a major issue in maintaining the sterility of any device entering the skin. For some of the biologics, if they are not lyophilized, you would have to have cold chain distribution to make sure that the medication isn't subject to temperature excursions.
AR: Stability concerns are the most important.
SE: It affects packaging because you are going to have to make sure the packaging maintains the product at that temperature. It would be important to have indicators on the package to know if the cold chain is broken, or whether the product has been kept within its appropriate temperature range.
Part of it is the difference between primary packaging, which is the vial or syringe, and the secondary packaging, which is the box or container. Also, if you freeze-dry the biologics, the primary packaging has to incorporate the sterile water or whatever you use to reconstitute it so that it is a liquid that can be injected. Another issue is that many biologics will react badly with silicone, which is used with a lot of glass syringes. One of the things happening now is the transition from glass, which is breakable, to plastics, which are not. Additionally, the use of plastics can eliminate the use of silicone.
HCP: And what about the potential regulatory hurdles for these new delivery methods?
AR: What the U.S. Food and Drug Administration (FDA) is telling manufacturers is that the biologic—the active ingredient—may be fine, but the moment you start packaging it in a different kind of a syringe, you have to go through approvals again. The FDA is requiring that with drug and device combination products. One other feature is that all companies are now being required by regulatory agencies to consider convenience and ease of use, an area of study known as Human Factors Engineering.
Many of these devices are going to be used by the elderly, by people who have certain difficulties in using all of their extremities, let's say because of arthritis. Keeping those challenges in mind is something the FDA is requiring, particularly if that device is designed for self-administration by the patient, where it has to abide by human factors engineering guidelines.
AH: That also extends to the instructions that are given and whether or not the use of the devices is intuitive. For example, most people who see a knob want to twist it because that's what you do with a door handle. Instead, what you have to do is pull it out. It is important to provide the patient with clear instructions and make sure the physician's office is going to help the patient understand this and spend time educating the patient. Chances of misuse or abuse become greater if you are transferring that responsibility to the patient. The device has to be extremely safe and easy to use.
HCP: In any delivery method, there is understandable focus on aging patients, but are there innovative delivery methods coming down the pike for younger people, children in particular?
AH: Merck EMD Serono's Saizen EasyPod system, which is a self-injection device for human growth hormone, is specifically designed for children. Also, we're starting to see devices looking like smartphones, which obviously the younger generations are so used to having. CellNovo has developed a cellular-enabled diabetes management system and insulin pump that is designed to mimic the appearance of a smartphone. This device (also shown) is currently in usability trials in the UK for 100 Type 1 diabetic patients. The company has their own mobile data connection system, which is utilized to transmit patient data. Even though the younger generation finds it easy to use smartphones, the challenge is for older patient populations who aren't used to this type of technology and thus have difficulties using the devices.
SE: Companies are also developing apps to be used with various treatments. One example is myBETAapp™. This is a personal reminder and tracker for use with BETASERON (interferon beta-1b) injections for multiple sclerosis.
HCP: Are there any other drug-device delivery methods or issues you'd like to address?
AR: Speaking about next-generation parenteral devices, you are also now seeing some needle-free devices. Again, Merck Serono is in a leadership position in this area. The idea is that not having a needle makes it safer and more patient friendly. You have a carbon dioxide cartridge that exerts enough pressure so that the medication goes through the skin. Now, there are downsides, but the plus is that there is no contamination or needle fear. You have a pressurized container there, and each time you press on the trigger release, it will make a little blast. You feel the injection, but there is no needle stick. It's been approved by the FDA and is a legitimate device that is available. A downside of the needle-free device is that it is bulky, but the advantage that there is no risk for infection or need for re-sterilization in a situation when you are inoculating, say a large number of military recruits, far outweighs this disadvantage.
These injectors can also come with audible instructions. For example, you may have a device that will actually explain to the patient: "Press the red button. Unscrew the top. Push the green button," etc. The electronics could also show the user when the entire medication has been dispensed.
TCI's report also provides business and licensing opportunities as well as information on recent device developments and regulatory information for companies in this field or planning to enter it.