Rollprint Packaging Products, Inc: Structure for difficult liquids
Rollprint Packaging offers a new multilayer, coextruded structure that is engineered to contain iodine and other hard-to-hold liquid compounds. IR300 is a proprietary paper/PE/foil/Forté®G structure that offers packagers a high-performance, lower-cost alternative for iodine or alcohol swabs, prep pads, and other liquid medical and nonmedical applications.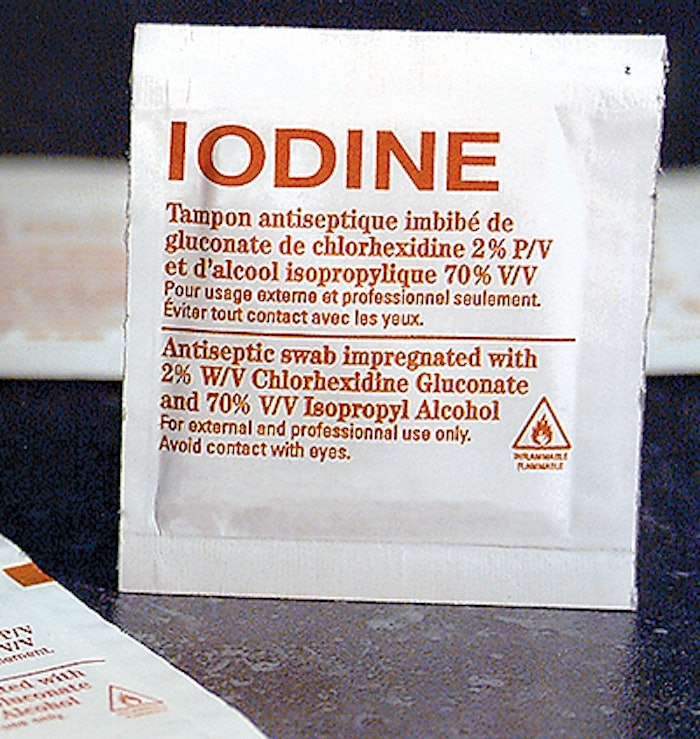 The Forté®G multilayer, blended polyester sealant layer is applied via Rollprint's five-layer coextrusion coater/ laminator.
Companies in this article