PSI: PSI: Air-driven vacuum pumps
Piab's (Rockland, MA) P3010 Series of vacuum pumps features new Coax™ technology. This design is said to expand the compressed air in several states in a straight-through manner, allowing for greater amounts of vacuum flow (up to 3 scfm) while consuming less compressed air (only 1 scfm).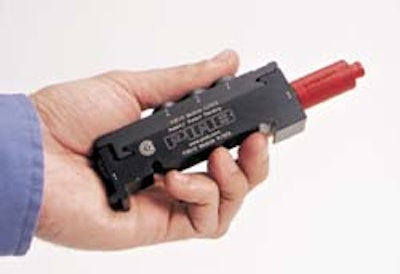 Can create a vacuum pressure as low as 27" Hg at 45 psi inlet pressure.
Companies in this article
Fill out the form below to request more information about
PSI: PSI: Air-driven vacuum pumps