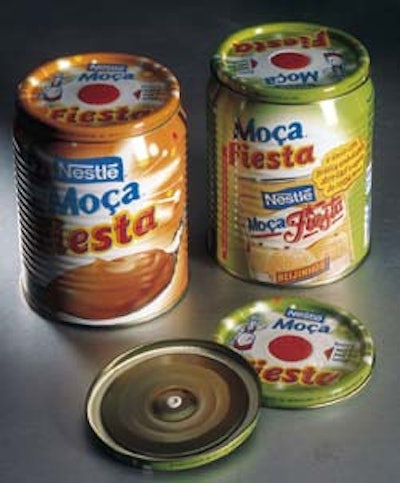 The end was featured in the November '99 issue of Packaging World (see PW, Nov. '99 or packworld. com/go/rojek). Silgan calls the end Dot-Top®.
The easy-to-open vacuum lid requires no tools for opening. A small perforation in the center of the lid is sealed with a plastisol compound. Once the compound is peeled away, the vacuum inside the container is released and the end can be removed effortlessly.
In addition to being easy to open, the end eliminates, on cans at least, sharp edges commonly associated with conventional ring-pull ends and ends opened with a can opener. This makes Dot-Top a natural for packages likely to be handled by kids.
Companies in this article