Autoprod Inc: Tray filler/sealer
Autoprod (Clearwater, FL) will release its continuous-motion Tray Filling/Sealing system for preformed trays capable of outputs to 240 trays/min. Design allows for food and entrée formulations to be in liquid, dry, viscous, and particulate, including pasta, IQF vegetables and fruits, cubed and ground meat, sauces, salads, and dressings.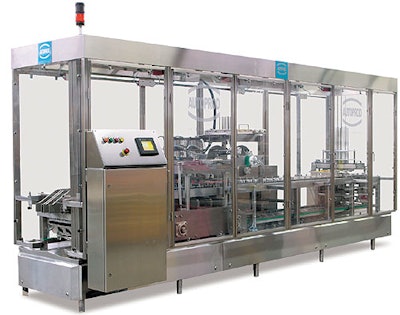 Modular system incorporates Autoprod's quick and easy changeover system.
Companies in this article
Fill out the form below to request more information about
Autoprod Inc: Tray filler/sealer
Playbook: Flexible Pack
Learn tips for success as you explore bagging, pouching & wrapping equipment.
Download Now