Hassia USA Inc: Steam-aseptic forming
Using saturated steam instead of chemicals to thermoform, fill, and seal aseptic packages, TAS fillers from Hassia (Morganville, NJ) offer a maximum forming depth of 110 mm (4.334") and accept a maximum web width of 80 cm (31.496").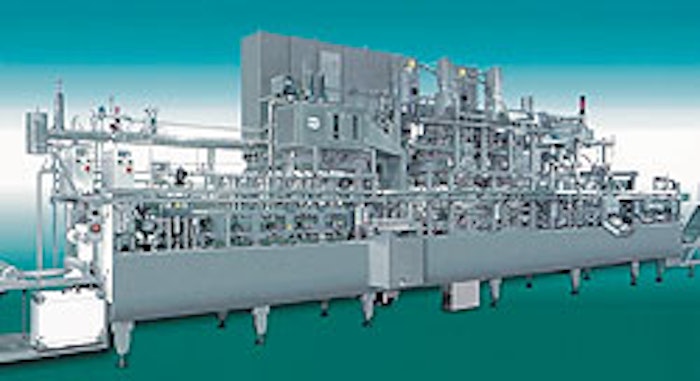 Precise servos control all mechanically-driven systems. Suitable for the unique needs of liquid products.
Companies in this article