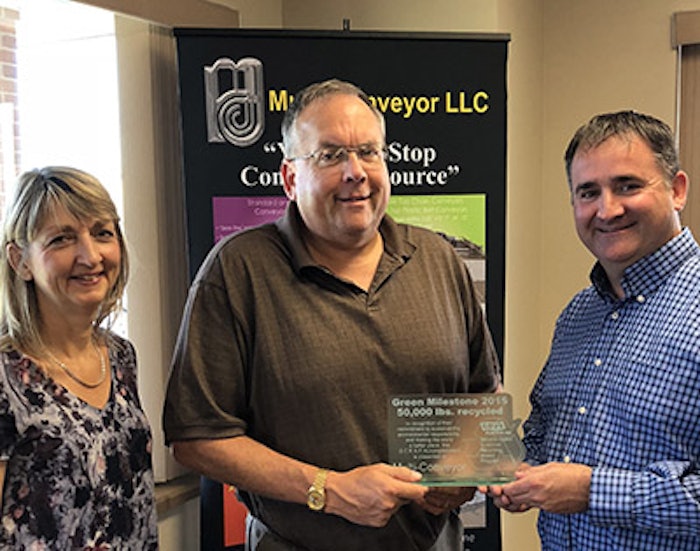 S.C.R.A.P = Solution-based Customer Recycling Award Program. Only 29% of participants in the program have achieved this prestigious recognition. The award is based on the amount of effort taken to store and recycle plastics during both length of time along with total weight accumulation(s).The recycling program itself supports the objectives of keeping plastics out of landfills while the aim of this project is to be a mutually beneficial recycling program that will ultimately make a difference in the future of plastics.
Recognizing an unmet need in the industry, Cope has extended its recycling services to its customers across the Midwest, collecting over 1.14 million lb in 2014, 1.56 million lb in 2015, and 2.5 million lb in 2016, 2.68 million lb in 2017 and are on track to exceed those numbers in 2018.
Multi-Conveyor's ongoing goal is the commitment to develop and establish additional company-wide "green" initiatives and continually improve equipment sustainability efforts.
Companies in this article