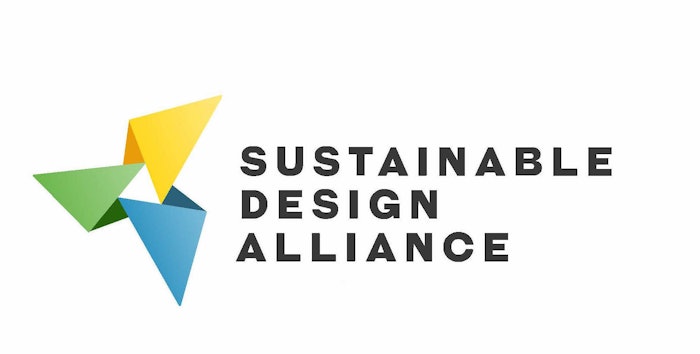 What the founder members have in common is a true desire to make the planet a better place for future generations rather than screwing it up.
The idea of the global alliance was born in Chicago in May 2018, when founder Paul Foulkes-Arellano of Precipice Design was chatting to other design professionals at How Design Live. Shortly afterwards he was approached by Brandon Sapsara of Spark in San Francisco, and the plan for the alliance was drawn up.
"The past 18 months I have been writing about food waste and plastic waste as well as speaking at conferences around the world. I have been approached by scores of people from the design industry asking what they can do to help. Now we have the Sustainable Design Alliance, we can make a greater impact together, and really encourage our clients and organizations to have sustainability at their heart." stated Foulkes-Arellano.
Sapsara added, "The central problem of business and sustainability today is that businesses have taken the core language of sustainability and tied it into business rather than the reverse. Actions to achieve sustainability aren't being implemented fast enough or broadly enough - designers can swiftly bring sustainability to the core of business. They are well placed to execute sustainability plans and bring new thinking into organizations: designers don't just comment, they get out and make things happen."
The ultimate goal of the Sustainable Design Alliance is to engage with governments and industries (large and small) to make sure that there are the opportunities and legislation which allow design and sustainability professionals to create a better world for this century and those to come.
The Sustainable Design Alliance is open to all individuals, agencies and companies who want to advance sustainability in the design sector and the wider business world. Founder members include Rowena Curlewis of Denomination, an agency with offices in Australia, UK, and USA. "I'm delighted to support the alliance and look forward to the interactions between design professionals on this pressing topic, as well as the live events planned for later this year." she commented.
The Sustainable Design Alliance is also appointing a number of advisors from the world of sustainability, who will help deliver the ambitious aims of the Alliance. First of these is Dhruv Boruah - Adventurer, Campaigner, Impact Investor and Founder of the Plastic Hackathon. "I'm excited by the Sustainable Design Alliance and its goals. I truly think we are moving into an era of actions and solutions, not just talking about it. Designers can play a huge role in creating a more sustainable world," commented Boruah.
The Sustainable Design Alliance will be revealing more about its live event plans in the coming months and is currently seeking video and written content from design professionals to include on their website, which is planned as a dynamic repository of all the best on sustainable design.
Companies in this article