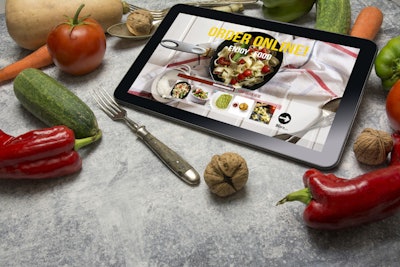 Delivery and e-commerce are two major new factors influencing the findings in this year's Trends Report from the Foodservice Packaging Institute.
"Each year our Trends Report searches for common threads found throughout the entire foodservice packaging value chain. This year we discovered how focused the industry is on the demands of increased e-commerce and delivery services," says FPI President Lynn Dyer. "As delivery options rapidly expand and evolve, so must the packaging."
Today's consumers are experiencing what the report calls "nearly limitless" food delivery options, such as meal kits and delivery programs, prepared food couriered by third-party vendors, and take-out and delivery options from traditional dine-in foodservice establishments. These delivery options impact how foodservice packaging must perform. Consumers want meals to arrive hot, fresh, and safe, along with being represented by the foodservice brand.
Changes in preparation and distribution of meals are driving other trends, such as a continued interest in tamper-evident packaging and food safety. Smart packaging concepts that are already in place on the retail side may soon find their place in foodservice delivery. Innovations like time and temperature indicators that help keep food fresh and safe could be applied to home-delivered meals.
This year's report shows that respondents continue to voice a growing change in material types. This shift was previously due to growing regulatory and legislative pressures, but now stems from greater interest in recycling and composting foodservice packaging.
"Foodservice packaging will continue to evolve and change. Supply chain partners—from suppliers to converters to distributors and operators—will work together to develop products and services that meet customers' needs while keeping performance, cost, branding and the environment in mind," Dyer says.
The Foodservice Packaging Institute 2017 Trends Report is complimentary to FPI members.