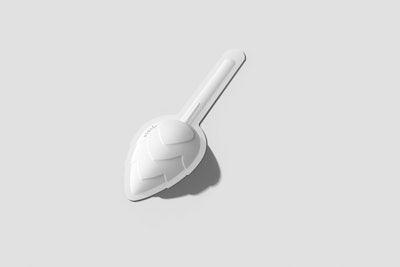 Fifth in a series of articles reporting from Sustainability in Packaging, Europe 2017, from Barcelona, Spain.
PMMI member company Bosch Packaging Technology was the only machinery builder on the agenda here in Barcelona, and out of a crowd of 200-plus attendees, only two or three hands went up when he asked if there were other machinery builders present. "My opinion, listening to all the presentations, at the end of the day, if you really want disruptive ideas, a machinery supplier is necessary," said Dr. Carstens Weiss of Bosch.
With only 14% of plastic packaging being recycled, and with one-third of all food produced lost or wasted, Bosch customers like Amazon, Walmart, Pepsico, Mars, and others, in both food and pharma, are putting the user experience first, while keeping in mind the health of the planet.
First you need a safe product, achieved with suitable packaging. There is not only a skills gap in designers who understand sustainable packaging, but there is also sometimes a gap in cooperation between industries.
Not only does Bosch focus on machine condition monitoring to prevent material and energy waste in the equipment they sell, but they also employ the same commitment to sustainability in the 250 plants they operate around the world.
"And the future is artificial intelligence, machines that optimize themselves," said Dr. Weiss.
But beyond machinery, Dr. Weiss stressed development of new materials and pack styles. One material does not solve all packaging problems, he said, pointing out that there have been few big innovations with polymers. "We are combining them and putting in additives," but we also need to look at paper, ceramics, metals, etc.
Paper, in particular, is one of the materials Bosch has collaborated on with others to develop sustainable packaging solutions. At Interpack, Bosch Packaging Technology joined with BillerudKorsnäs in showing sealed-paper technology aimed at sugar and flour producers both large scale and small. On display for sugar manufacturers was the SVE 2520 ZAP, Bosch's first continuous-motion vertical form/fill/seal machine now capable of producing dust-tight, sealed paper bags. The bag delivers several enhanced properties, is recyclable, comes from a renewable resource, is biodegradable, and is made from a mono material, resulting in minimal waste.
And Bosch has now teamed up again with the Swedish paper supplier, along with design firm Nine, to develop a paper forming solution targeting portion packaging, including perhaps even trays. The project, called Grow, is tackling sustainability both in material and process, with a focus on right-size packaging. Other partners in the Grow project are PACKZ and Hinderer + Muehliche.
See more articles from this event here.