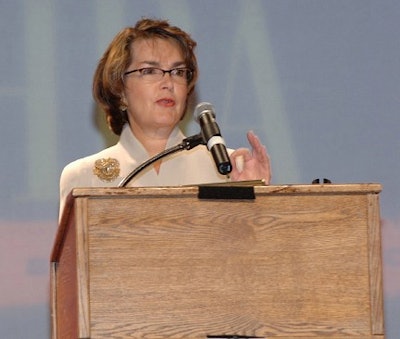 Susan Kropf, president of Avon Products Inc., believes that brand managers, designers, and retailers need to spend more time walking in consumers' shoes.
A successful approach requires two steps, she says. First, the team members involved in package creation need to talk to consumers more frequently—in the environment in which they shop. Second, members of the package-creation team should remember that they're consumers, too, and they should wear that hat in the course of their work.
Kropf says she would buy products if they were packaged or displayed in a way that's pleasing to her, "but they've never asked me about them" as a consumer. "The places where I buy, they're not watching what I buy and when I buy it. Those are opportunities that are lost," Kropf told an audience at the Health and Beauty America show in September in New York City.