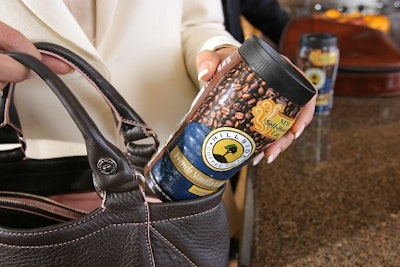 So they either skim the show, potentially missing relevant packaging innovation ideas, or they rely on whatever information their "techie people" bring back from the show.
The problem is that marketing professionals and engineering folks speak different languages, so ideas and opportunities can easily get lost, says Brian Wagner, vice president at Packaging & Technology Integrated Solutions (PTIS).
How can brand managers optimize the value of future packaging trade shows? Wagner offers these suggestions:
Develop strategic objections in advance. Include a top 10 list of benefits you'd like to deliver to your consumers.
Work the show floor with a cross-functional team. Hershey Foods sent nearly 30 representatives to Interpack 2005, with personnel from nearly all manufacturing engineering, R&D, and supply chain functions. However, neither the demand side of the value chain nor sales and marketing was represented.
Plan your time in advance. What are you looking for? Who will cover which buildings and exhibitors? When should we check in to update each other on our findings and progress? Where will we meet each day? If enough people are available, how can we pair up with complementary functions to obtain greatest synergies?
Line up other resources as potential allies. These include published studies, trade journals, and the show Web site. In some cases, you may be able to share information that helps each of your cover the show more effectively.
Identify strategic goals and objectives.What are you trying to learn? Start now to prepare for the fall trade shows.
Develop a template for presenting packages, equipment, and technologies. Understand that most people are not skilled in selling their ideas, and cannot be expected to understand the value and benefit of a particular concept relative to all stakeholders in the organization. Think about what these are and create a fill in the blank form (and require samples).

A PTIS team visited with nearly every exhibitor at Interpack 2005 and has translated features and attributes for new packaging seen at the show into relevant and meaningful benefits in the report Leading Innovations from Interpack 2005. The report is available through PakIntell.

PHOTO: Cross-functional teams that blanket the exhibitor floor can get the most out of technology introductions, such as the latest advances in self-heating beverage cans, which were announced at Pack Expo in November 2004.
Companies in this article