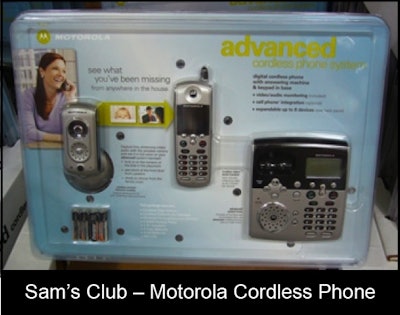 Part of the club philosophy is based on creating value for their members. Value is created in three ways. A product's cost can be lowered and the savings passed on to the member in the form of lower prices. Features can be added to a product without significantly raising the cost and retail price of the product. The packaging of a product can be modified to lower the unit cost of the item.

1. Cost – Club buyers are constantly trying to negotiate lower product costs. They are aware that they control tremendous volume from their manufacturers and are willing to work with vendors to better understand and improve the efficiency of the manufacturing and distribution processes.
2. Features – Club buyers will try to get features added to products without increasing the overall cost. Manufacturers presenting products that are bundled with added features/benefits that do not increase the cost will improve the effectiveness of their presentations. For example, Sam's stocked a Motorola cordless phone with four AA Energizer batteries, two battery packs, and a belt clip (see image).
3. Package – Club buyers will increase a product's package to reduce the individual unit cost. This positively affects the clubs in four ways:

A. First, by increasing the retail price (while decreasing the unit cost), the clubs are able to increase the dollars that pass through its front-end registers and subsequently reduce its fixed cost payroll percentage.
B. Studies have shown that when a consumer purchases a larger package, he is likely to consume it more quickly than he would consume a small package, ultimately increasing sales.
C. Third, a higher retail price provides an increase in gross margin dollars.
D. Last, depending on how a pallet is packed, a manufacturer may be able to ship more product per truck. This would decrease the freight cost per unit while generating slightly higher gross margins.

Packaging Insights offers these occasional reports on the latest club store packaging courtesy of HHC Publishing, Inc., publishers of Warehouse Club Focus. This is from the April 16, 2007 issue. For more information visit www.warehouseclubfocus.com


Companies in this article