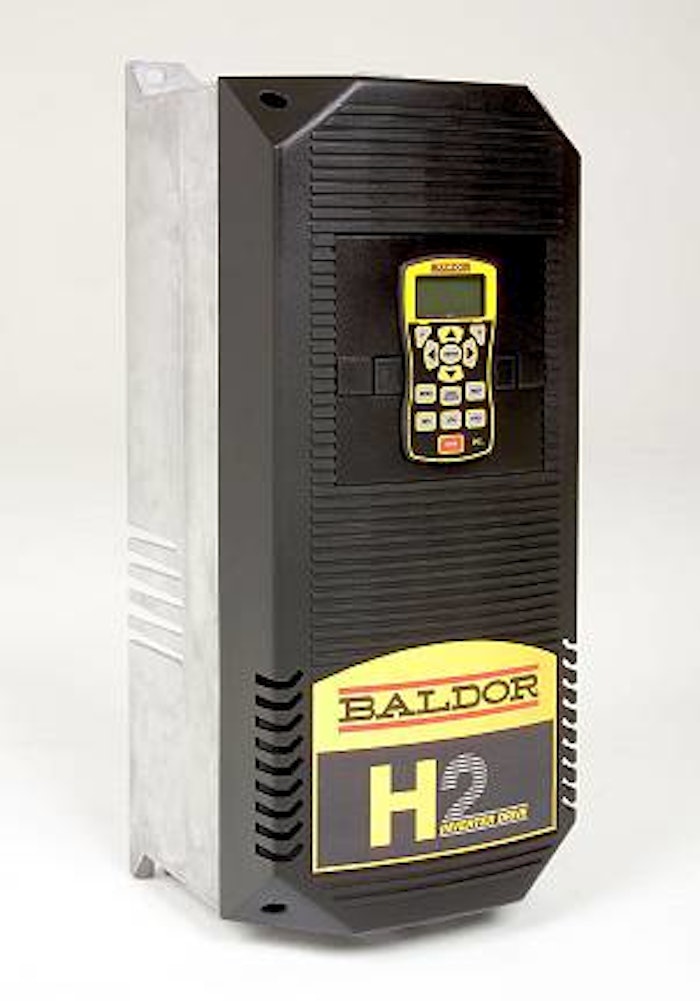 A combination of in-circuit testing and functional testing of each circuit board along with full-load testing of the final product ensures product integrity and reliability.
The new H2 provides ease of use by offering a larger graphical display added to the keypad, which increases functionality of the operator control.
In addition to multiple lines of English display, selectable type sizes, and Baldor's familiar and simple programming style, the new keypad offers more keys and faster navigation with directional arrows and enhanced soft programming keys. Extensive diagnostic information is available with new "error logging" and "help text" features. Point and click operation is available from a PC using either the supplied H2 "Workbench®" application program or from any computer with connection to the Ethernet Server expansion board.
Expansion of the inputs and outputs can be field-installed using expansion boards. Several BUS communication boards are available for popular PLCs, including DeviceNet, Profibus, and Lonworks, in addition to the new Ethernet server board and Mint® expansion board. Designed for positioning applications and special programming, the Mint expansion board offers stand-alone and coordinated motion operations while providing flexibility in overall machine control.
Initially the H2 will be offered from stock in 1 through 60 HP. Higher HP and custom design units will be offered in the near future.
Companies in this article