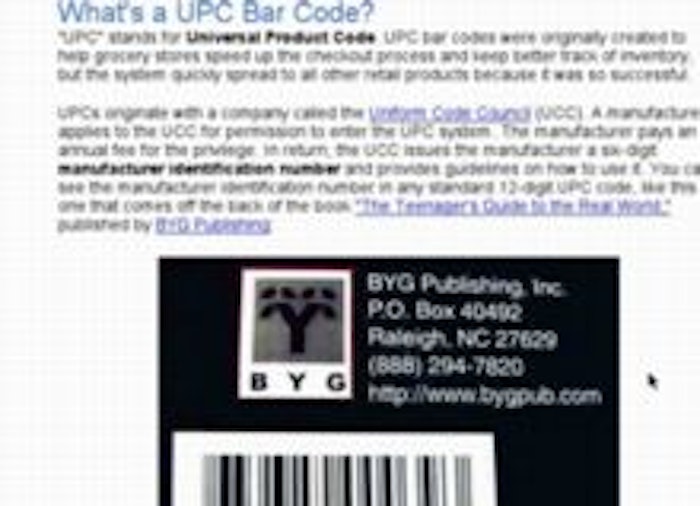 I came across the site while conducting a search for UPC (Universal Product Code), and found the article How UPC Bar Codes Work.
The article was utterly fascinating, and told me things about the UPC I'd never known. I never knew how the check digit worked, yet this explains it in five easy-to-follow steps.
Out of curiosity, I typed in "packaging" and found articles including these: "How MREs (Meal, Ready-to-Eat) Work," and "How Offset Printing Works." The latter is a multipage primer filled with images.
The article "Why does lettuce in a bag stay fresh longer than a head of lettuce?" offers links to a number of articles about modified atmosphere packaging. Chock full of pictures, this selection may be helpful for someone in marketing.
There are many more pages for packaging-related things, such as "irradiation," which linked to a 10 different articles on food preservation.
If you're in production or engineering, skimming through "How Marketing Plans Work" may be enlightening, even if only for the length of this scratching-the-surface summary.
The site is only fractionally as exhaustive in packaging as Packworld.com, for instance, but you may find something useful here. But watch out for getting sidetracked. I confess I searched using the keyword "URL" and found this: "How an Internet Search Engine Works." Gosh, I didn't know that…
Companies in this article