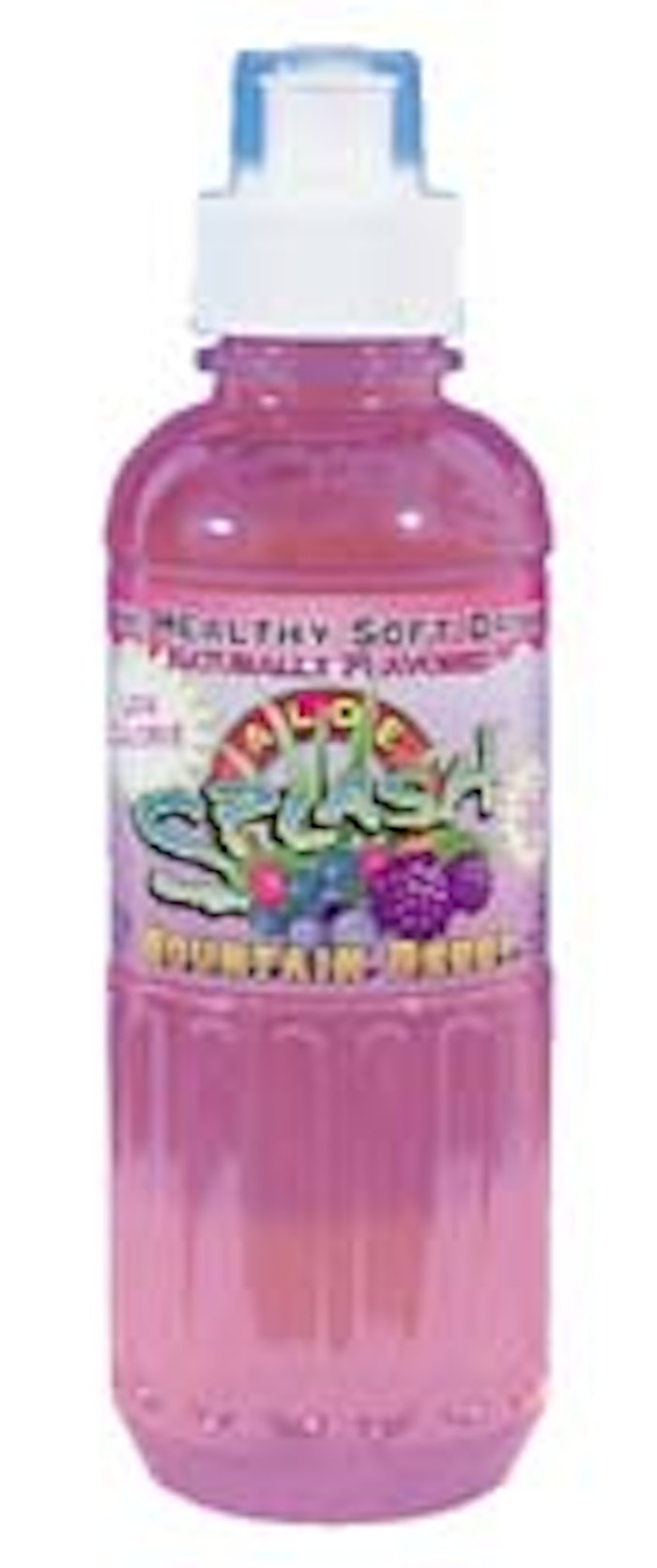 Marketed by Aloe Splash, Inc., Chandler, AZ, the aloe-enhanced beverage's 20-oz package was "designed to be eye-catching, as well as functional," says director of operations Brian McDonald. Weighing in at a relatively heavy 32 g, and distinguished by its vertical ribbing, "It's a sturdy bottle that people can use over and over again," says McDonald. "And the big-mouth opening was designed so people who have an urgent thirst can drink it fast, if necessary."
Bomatic (Ontario, CA) stretch blow-molds the PET bottle. The white, polypropylene sports cap is injection-molded by Creative Packaging (Buffalo Grove, IL).
In addition to strengthening the bottle, says McDonald, the vertical ribs help differentiate Aloe Splash from other drinks on the market. By also embossing the "Splash" brand name on the shoulder of the bottle, the company retains brand identification on the bottle, even after the label is removed and the bottle is filled with water and reused. The 4-mil labels, which McDonald describes as "synthetic paper," are offset printed in four colors plus an aqueous varnish by WLGroup (Algoma, WI).
Billed as the "healthy soft drink" because of aloe's vitamin, mineral and enzyme content, Aloe Splash has a one-year shelf life and retails for 89¢ to 99¢ in major supermarkets in Arizona and California.
Companies in this article