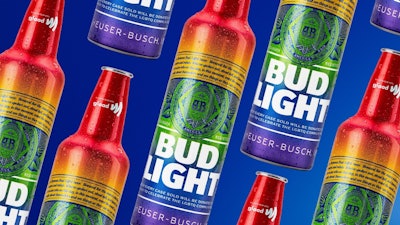 The Hawthorne Experiments conducted in the 1920s produced a dataset that tracked changes to a production environment and the resulting differences in worker productivity. Changes included adjustments in the lighting, break length, and work duration. It was documented that when the environment was altered, worker productivity changed as a result—usually with an increase in performance. Further study of these experiments offered an alternate hypothesis, arguing that the increased attention workers received by being a party to the experiment, not the lighting, improved productivity. Regardless, change spurred improvement.
It can be argued that most consumer-facing packaging is an evolutionary prototype, a perpetual experiment to see what messages and elements move the needle of sales. Packaging absolutely impacts human behavior, so the marketplace is like a giant experiment in which we all participate in when shopping—most of us nonconsciously.
I believe that changes move us to take action. When confronted with new information, we desire to assign a value to it, and generally speaking, transparent and purposeful changes are positive. We see this in product updates (do you want the previous generation or the latest model?) and management changes (like that hotel that's "under new management"). You may recall information in this column over the years that my academic research has demonstrated that change for change's sake is not necessarily a good path forward. The ideal achievement of change is earning purchase and loyalty, and to do that, brands have to show potential customers that they are paying attention to the consumer and reacting accordingly.
Many paradigm-shifting packaging changes were released this past summer. Some of the most noticeable were brightly colored LGBTQ-supportive rainbow labels on Bud Light and Ben & Jerry's, among others. In a similar vein, Diet Coke made a splash by socializing a potential "unlabeled" can campaign in 2020 (see pwgo.to/5229). Most notably to me, as a father of relatively young children, was the change in Huggies Special Delivery. Not only did Huggies dare to disrupt the pastel diaper aisle with a premium-looking and strikingly different black package, but they also broke new ground by prominently featuring dads...doing dad stuff. Though each of these redesigns was a departure for their category, some in a revolutionary way, they all retained core branding cues to help consumers of these products quickly identify the brand.
Dr. R. Andrew Hurley is the founder of Package InSight and The Packaging School, and an Associate Professor at Clemson University.