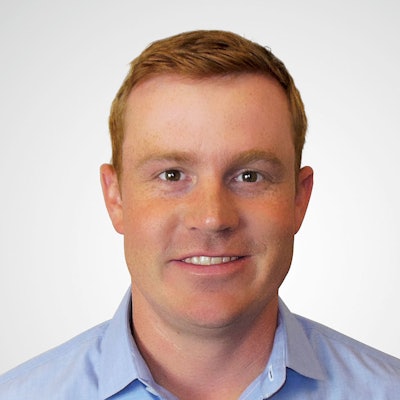 If a magazine's content is a play, the structure and design act as the stage and set. Longtime creative director Dave Bacho was tasked with redesigning these pages not only to bring the magazine up to date, but to set the scene for the foreseeable future. I think he did a bang-up job in creating a design mood that should be well-tailored to what the modern eye expects to see.
A primary objective was to create a light, airy feel to the magazine, which serves to mitigate the sheer volume of content in an issue like this one (we're at 232 pages this month!) This was achieved using lighter, thinner fonts that, save for some special cases, are free of the more formalized stylistic trappings of traditional "serif" typefaces. Care was taken to be sure we didn't overdo it, though, maintaining a healthy thickness and weight, but I think you'll notice a fresh, light feel. The result should be more white space between and around the text, translating to easy, unencumbered reading.
Another goal was to bring to heel the standard color patterns that we were using. Being a packaging magazine, our subject matter is predisposed to bright, stark, or otherwise arresting appearance for branding and impact on retail shelves. We pumped the breaks on color in this redesign to counterbalance our visually commanding imagery. Our sidebars, once tinted with colors often dark enough to require white type, are now set apart by simple, clean lines.
These changes reflect the necessity for constant reinvention, a slow evolution punctuated by occasional leaps, like this redesign. The same striving mentality can be seen in our tradeshow counterpart, PACK EXPO International. Never resting on its laurels, PMMI in its Oct. 14-17 Chicago show will roll out multiple new features, including the inaugural Technology Excellence Awards. The Forum at PACK EXPO will also make its big-show debut, promising an interactive, public square-style educational experience. And Career Link, PMMI's new online job board, is making its first ever live appearance as Career Link @ PACK EXPO. These are just three examples. You'll find many more fresh programs, educational tracks, and chances to network at PACK EXPO International 2018.
And like PACK EXPO, Packaging World isn't changing for simply change's sake—we're seeking to improve. Bacho put a lot of thought and purpose behind this redesign, and we hope that it improves your reading experience.
But the redesign isn't complete. While we have a new skin, a new structure, a new stage, the content is still in flux. We aren't going to be content to just do what we've always done, though we certainly won't be aiming to fix something that isn't broken. To maintain that balance, to better reflect you, our readership, and to ensure we're closely tethered to the issues that are affecting you, we enlisted a dream team editorial advisory board. Represented is a plurality of folks blanketing our coverage areas, with titles ranging from CEO to packaging engineer and package designer. All different age groups are represented, and all the big industry boxes are checked—food, beverage, pharmaceutical, personal care, household products, even contract manufacturing/contract packaging. At PACK EXPO International this year, this team will assemble to assess our current coverage. Are there any blind spots? Where can we improve?
And what are we doing well that we should continue pursuing?
The editorial advisory board, to be introduced in January 2019 coinciding with Packaging World's 25th birthday, will help answer those questions, but you can help, too. Feel free to email me at mreynolds@pmmimediagroup.com with thoughts or suggestions. I hope you find these changes elevate your experience with our content.