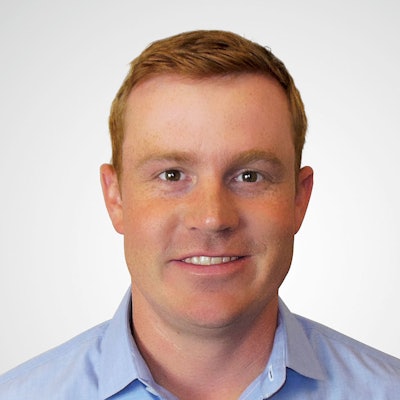 Two intriguing insulated packaging concepts from opposite ends of the world are worth keeping an eye on because they seem so perfectly suited for use in two key applications: the last mile of the cold chain in pharmaceuticals and the fast-growing category of meal kits. Both are alternatives to traditional expanded polystyrene (EPS) formats. So while function remains the top priority, sustainability is an increasingly important driver in these new initiatives.
Keep cool with sheep wool
Hailing from Great Britain, Woolcool's insulated carrier bags, courier envelopes, pouches, and corrugated cases use real-deal sheep's wool liners, and they've been keeping food cold for meal kits and similar applications since 2015. But more recently, the same tech has been extended to the medical cold chain in a newer PharmaGrade line.
Using sheets of water ice to maintain cool temperatures for pharmaceutical goods, the Woolcool insulation keeps contents between 2°C to 8°C (35°F to 46°F)—a Goldilocks zone for many vaccines and other drugs—for at least 72 hours, to as long as 120 hours depending on the application.
The insulation system is made with 100% real sheep's wool. Fleeces are naturally washed and scoured to ISO standards, then felted to a required insulation thickness. The material is then cut into strips appropriate to a given package size and sealed within a recyclable PET wrap.
Apart from the compelling insulating properties, Woolcool liners are sustainable and compostable. At the end of the liners' lives, the wool component can be returned to the soil where it decomposes, releasing nutrients into the ground. Regardless of where the liner ends up, even if it does end up in a landfill, it will break down before a year is up.
What's more, the world's sheep population is over a billion, so it's a renewable resource that can be tracked back to any given farm in most any country.
Fold-flat shipper gets material makeover
Meanwhile down under, ICEE Containers Ltd. of Melbourne, Australia, is showing a breakthrough insulated shipper design that earned it a 2018 Packaging & Processing Innovation & Design Awards (PIDA) for materials and packaging in Australia and New Zealand, a regional feeder program for WorldStar awards. ICEE is a research and development company that designs packages and licenses them to thermoformers and converters, who then sell the packages to CPGs.
The company came up with a now-patented process for a fold-flat box, made of insulated foams, that molds durable hinges right into the insulating material. The single-mold process churns out both the container and the lid in one piece, and uses existing equipment—no need for a new mold.
The fold-flat feature, which has been the star of this concept since its inception, brings vastly improved storage and transportation of the boxes (no more shipping containers filled with air). But a recent upgrade in materials, from oft-derided EPS to BASF's ecovio® plant-based biofoam, was what caught judges' eyes in the recent awards ceremony.
This format could have serious legs in the U.S., where meal kits and online grocery orders are creating a demand for sustainable packages that not only reduce packaging waste, but also reduce food waste due to spoilage.
Market trends in food and pharma are putting pressure on multiple points in the chain, from 3PL and repackers in pharma to fresh produce growers and meal kit providers in food, to do a better job at delivering fresh food to doorsteps or last mile drugs to hospitals and pharmacies. And with all else being equal functionally, expect sustainability to be the next differentiator.