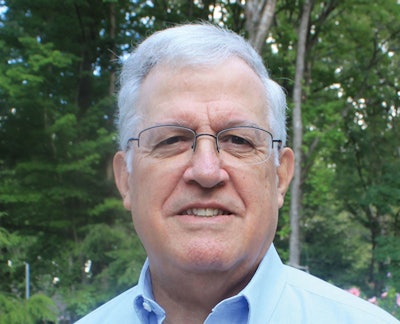 First and foremost is the reduction of food waste through the extension of food's consumable life.
A cucumber's edibility goes from about 3 days to more than two weeks when sheathed in a thin plastic film wrap upon harvest. Recycled materials, biopolymers, weight optimization, energy conservation, production line efficiency, supply chain management…they're all widespread strategies relied upon by food packaging managers.
Still, many packaging critics have a one-dimensional view of the packaged cucumber as simply over packaged. Even the most sustainability-sensitive and committed packagers—who deserve recognition, praise, and emulation for their efforts—get criticized by those who would have us eat only locally grown, vine-ripened, and fresh-picked products (in the month or so they'd be available around here). Some of the companies we think deserve to be imitated include:
• Campbell Soup Co. Once one of the country's largest steel canmakers, it now develops and markets a variety of lightweight alternative soup packages including microwaveable barrier plastic bowls, single-serve capsules that go into Keurig-style brewing machines, and stand-up flexible packages. Campbell champions GMO labeling for all its products and institutes a Responsible Sourcing Supplier Code requiring its vendors and their suppliers to comply with a broad set of sustainability principles. (pwgo.to/3225)
• Unilever. It's well on its way in 2017 toward reducing by half "the waste associated with the disposal of our products" by 2020, keeping track of progress on its Sustainable Living Plan. In terms of manufacturing, Unilever targets the amount of waste sent for disposal in 2020 to be "at or below 2008 levels despite significantly higher volumes." It's achieved 96% reduction in total waste per metric ton of production since 2008—three full years before deadline. (pwgo.to/3226)
• Method Products. Now part of SC Johnson, it's dived into the Hawaiian beach cleanup effort to source ocean plastic pollution for development and introduction of the first bottle made from ocean plastic debris and post-consumer recycled plastics. (pwgo.to/3227)
• Nestlé. Believing that "the packaging of our products is crucial to prevent food waste, guarantee our high quality standards, and inform our consumers," Nestlé:
• optimizes the weight and volume of packaging;
• leads the development and use of materials from sustainably-managed renewable resources considering packaging and product performance requirements;
• supports initiatives to recycle or recover energy from used packaging;
• uses recycled materials where there is an environmental benefit and it is appropriate.
Currently, more than a third of Nestlé's packaging is made from renewable materials. Another initiative: Working to establish/strengthen an "appropriate [packaging] waste management infrastructure." (pwgo.to/3228)
Many produce packaging detractors fail to see the consumable life-extending benefit of packaging or the environmental value in packagers' progress. Instead, they view the wrapped cucumber as just another assault on the planet, in particular on our oceans and waterways.
Let's be honest. Packaging waste is a visible component of the debris contaminating our waterways. The National Oceanic and Atmospheric Administration (NOAA) in its Marine Debris Program identifies "plastics" as one of the main types of marine debris (pwgo.to/3229), an observation that was confirmed by the Ocean Conservancy when a half million people in 112 countries picked up 18+ million pounds of trash off the coasts and under the seas in its 2016 International Coastal Cleanup campaign. The top 10 items collected were:
• Cigarette butts (1,863,838)
• Plastic beverage bottles (1,578,834)
• Plastic bottle caps (822,227)
• Food wrappers (762,353)
• Plastic grocery bags (520,900)
• Plastic lids (419,380)
• Straws, stirrers (409,087)
• Glass beverage bottles (390,468)
• Other plastic bags (368,655)
• Foam take-away containers (365,584)
"Packaging plays an important role in protecting food from damage and contamination, and extends the useful life of food items on the retail shelf and at home, thus potentially reducing wasted food and its environmental impacts," notes the Oregon Department of Environmental Quality in its September 2017 "Packaging and Wasted Food" report, which estimates that a whopping 30-40% of the edible food available in the U.S. is wasted.
"Because of the large amount of resources that go into producing food, efforts to reduce food waste by increasing packaging can sometimes lead to significant reductions in environmental impact, even when the environmental impact of additional packaging is taken into account. Reduction of food waste means avoiding the environmental impacts of producing, processing, and distributing the wasted food." (pwgo.to/3231)
Keep that in mind the next time you're in the produce section of your grocery store.
Ben Miyares, Packaging Sherpa, is a packaging market and technology analyst and is president of The Packaging Management Institute, Inc. He can be reached at bmiyares@packmgmt.org.