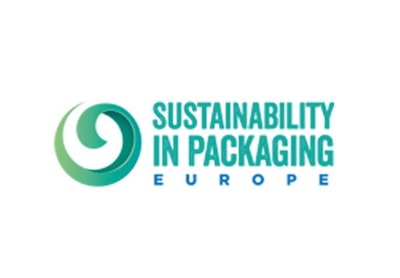 He painted a pretty bleak picture for the 200 or so who attended the conference, which was hosted by Smithers Pira.
"Today we have 20 percent more plastic than we did a half century ago," said Bosmans. "What is amazing is the growth still to come—an 80-fold increase in less than a century. Exponential growth from 314 million tons in 2014 to 1,200 million tons in 2050."
Noting that plastic is far too valuable a resource to be burned or buried, Bosman would like to see more attention paid to building a circular economy, one where plastic gets re-used. Also keen on that idea was Piotr Parczak, Policy Officer on Waste for the European Environmental Bureau. A firm believer in the idea that packaging is in need of radical change, he put it to his audience this way. "If you find your home is flooded because you left your kitchen sink running, you don't hold meetings and pass legislation to clean it up, the first thing you do is turn off the tap. Earth does not have time for small, incremental improvements. Innovative design is the key."
Another speaker on the conference program who is a big believer in design being part of the solution is Hans van Bochove, VP Public Affairs Europe, Coca-Cola European Partners. But he emphasized that it's not just about circularity or recycling. First and formost it's about the consumer. That's why Coca-Cola researched 16,000 consumers in six EU member countries to gauge their views on waste management and recycling. "This recycling issue engaged consumers more than any other topic," said van Bochove. "And it was the same across age groups, economic backgrounds, and markets. This kind of understanding of consumer perception and behavior shapes our direction."
Only one machinery builder was on the Barcelona agenda, and that was Dr. Carstens Weiss of Bosch Packaging Technology. His message: If you really want disruptive solutions, you must include machinery builders in the conversation. He believes that a broader use of machine condition monitoring can prevent material and energy waste. He's also optimistic about the future of artificial intelligence, or, as he put it, "machines that optimize themselves." But beyond machinery, Weiss stressed the development of new materials and pack styles. Paper, in particular, is one of the materials Bosch has collaborated on with others to develop sustainable packaging solutions. At interpack, for example, Bosch Packaging Technology joined with Sweden's BillerudKorsnas in showing sealed-paper technology aimed at sugar and flour producers both large scale and small. On display for sugar manufacturers was the SVE 2520 ZAP, Bosch's first continuous-motion vertical form/fill/seal machne now capable of producing dust-tight, sealed paper bags. The bag delivers several enhanced properties, is recyclable, comes from a renewable resource, is biodegradable, and is made from a mono material, resulting in minimal waste.
Bosch has also teamed up with BillerudKorsnas and design firm Nine to develop a paper forming solution targeting portion packaging, including perhaps even trays. The project, called Grow, is tackling sustainability both in material and process, with a focus on right-size packaging. Other partners in the Grow project are PACKZ and Hinderer + Muehliche.