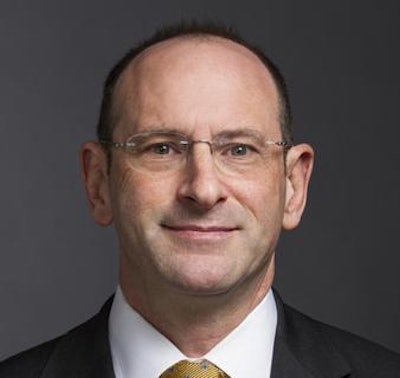 Maybe the new administration isn't so anti-regulatory after all.
The Trump administration has loudly proclaimed its antipathy toward regulations and regulators, so much so that when the President alludes to lightening the burden of regulations, he rarely stops to take note of the subject matter the regulations cover. Instead, he has repeatedly fired broad-based broadsides at regulations as being job-killers and utterly, and only, burdensome on business. Often, the subject matter he had in mind is environmental programs, but the remarks are quite commonly not that specific.
The administration has begun to implement the philosophy reflected in those remarks, for example by instructing regulators to eliminate two (sets of) regulations for every new one they make, and to pay closer attention to avoiding added costs from regulatory provisions. All agencies were asked to "optimize" their way of operating.
And yet, to date it's possible to find some regulatory quarters issuing more conventional rhetoric and actions than you might have expected from such pronouncements, at least in terms of laying out plans and programs for their own organization and operations.
For example, HHS secretary Tom Price, M.D. gave a speech called "Reimagine HHS" in early May, in which he talked about draft plans and steering committees designed to examine plans and goals, and the formation of five working groups for each of the major goals, and the six principles to make this program work: Engagement; Empowerment; Service; Performance; Stewardship; and Sustainability. He urged employees to always remember their public service mission to each American, saying that being enthusiastic, collaborative, and caring should be their watchwords. Dr. Price made clear that real action will come not from buzzwords and plans but from "every single person" willing to listen to and cooperate with colleagues.
In a word, it all sounds pretty regulatory-ish.
And over at FDA, the new commissioner Dr. Scott Gottlieb says he wants to enhance his agency's hiring practices to strengthen its workforce as a way to help it achieve its missions of protecting public health and helping bring innovative new therapies to market.
Gottlieb said in a July statement, "I've requested a comprehensive effort to evaluate our hiring practices and procedures. We know that our traditional approach to recruiting and hiring is not as efficient as it should be to attract, hire, and retain the types of experts we need now and anticipate to need over the longer term."
To help modernize their processes, the agency will work on "more directly aligning the administrative hiring procedures and the scientific staffing objectives of our programs." He also noted, "We want to make sure that FDA's existing experts are more involved in hiring our new experts." Sure sounds like a vote of confidence for the current regulators, and an attempt to find ways to do the agency's job better, rather than a call to clean house and start anew.
Time will tell how exactly the new administration's attitude toward regulatory actions and actors will play out, but it's interesting to observe that, so far, it is possible to find indications that it won't be a matter of slashing-and-burning at every opportunity.