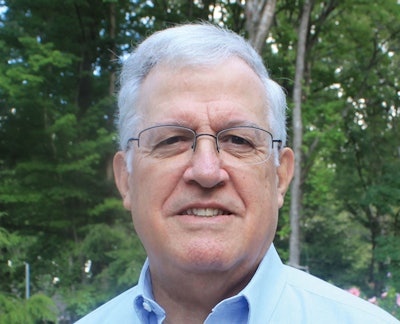 As we were thinking about what effect President Trump's "skinny budget" might have on the Environmental Protection Agency's impact on packaging sustainability, we ran across several intriguing sustainable packaging items and one hard-to-believe green packaging nightmare:
Saltwater Brewery, a Florida craft brewer, 3D prints biodegradable six-pack carriers for its cans, using spent grains from its brewing process to build the carriers…(pwgo.to/2777)
Nestlé Waters and Danone, the world's largest bottled water producers, form NaturALL Bottle Alliance with California start-up Origin Materials to bring a 95% bioPET bottle to market by 2022; a 100% bio version soon thereafter. Biomass feedstocks such as post-consumer paperboard and sawdust will be used…(pwgo.to/2778)
CitySuper, a Hong Kong retailer, supposedly (who knows for sure in this era of "fake news"?) is selling a "Kotoka Strawberry Gift Box" for about US $22. The strawberry is cushioned in an expanded polystyrene ring, nesting in a bed of what looks like Easter basket grass, showcased in an open-top carton overwrapped in clear film…(pwgo.to/2779)
Unilever, the Anglo-Dutch consumer goods giant, commits to:
• "Ensure all of its plastic packaging is designed to be reusable, recyclable, or compostable by 2025…
• "Invest in proving, and then sharing with the industry, a technical solution to recycle multi-layered sachets, particularly for coastal areas which are most at risk of plastics leaking into the ocean…
• "Increase its use of recycled plastic content in its packaging to at least 25% by 2025 against a 2015 baseline, both as part of the Unilever Sustainable Living Plan www.unilever.com/sustainable-living/the-sustainable-living-plan/our-strategy/
Now, if Congress decides to cut 31% of the EPA's budget and fire 20% its staff—as President Trump's "skinny budget" (first draft) envisioned when released in mid-March—packaging sustainability would be affected…but not so much that you'd notice right away. There are two reasons why Trump's budget cutting of the EPA would neither slow nor accelerate packaging initiatives like those cited above.
• First, since its founding in 1970 by executive order of President Nixon, EPA has never been as tough a regulator of environmental/sustainable packaging practices as federal authorities in the European Union and other countries. While it is responsible for maintaining and enforcing environmental laws in consultation with state, regional, and local authorities, it largely defers its regulatory initiatives to them.
• Secondly, most of the packaging sustainability initiatives we've seen in the last 47 years were not prompted by organizations hoping to avoid environmental regulations, but by the enlightened interests of businesses looking to prosper by opting for packages and operational practices that enabled them to conserve and replenish their resources.
There's very little likelihood that President Trump's skinny budget will be adopted by Congress without change. But there's also little to no chance that this Congress, working with this President, will transform EPA into an agency that would mandate packaging change based on some environmental value chain of its own determination or become a much sterner arbiter of industry compliance with that value chain.
Change is, indeed, coming to the EPA. But, from what we understand today, the change that is coming will not restrict your ability to determine if and how to conserve and replenish your packaging resources. If the EPA is hampered by budgetary tightness, the pinch is most likely to be felt in the loss of its ability to conduct research and analysis of environmental trends as a factual backdrop to any environmental positions we may wish to take.