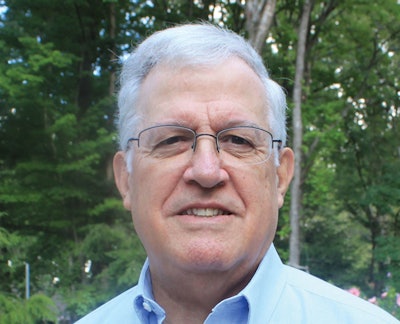 The bans never work. But they keep coming.
• There was the Food and Drug Administration's proposed ban of polyvinyl chloride (PVC) for liquor and other "liquid foods." It was prompted because the release of carcinogenic vinyl chloride monomer (VCM) was detected when PVC containers were incinerated. The plastics industry reacted to FDA's proposal by reformulating PVC to lower emissions of VCM.
• For a while Maine figured that because it found recycling of paper-foil-poly aseptic cartons difficult, why not ban such cartons altogether? When aseptic carton converters showed Maine how to handle the "drink boxes," the state dropped its plans.
• Some Florida counties banned PET beverage cans with aluminum ends because they were more troublesome and costly to recycle than the average beverage containers.
• Southern California slowed the debut of PET beer bottles there because of the cost and headaches of adding plastics to its glass and aluminum container waste streams.
• Minnesota once famously proposed banning polyethylene (PE) milk jugs on environmental grounds, pushing dairy folk to pack their milk in paperboard cartons—overlooking the fact that the cartons were clad in polyethylene, the same environmentally demonized material as the jugs.
You can still buy poly-coated milk cartons in Minnesota and drink boxes in Maine. And, if you can't buy booze in PVC or beer in PET bottles in Southern California, it's not because they're banned but because consumers still prefer to drink beer out of glass or aluminum containers.
Still, the insanity continues, and packaging bans got off to a bang this year with two packaging material prohibitions.
In France, the Directorate General for Competition, Consumer Affairs and Fraud (DGCCRF) wants to eliminate bisphenol A, the chemical constituent of epoxy, which has been used internationally since the 1960s as a protective coating for the interior of food and beverage cans and metal closures.
DGCCRF stakes out a position contrary to the prevailing BPA-is-safe stance of most international authorities. Citing "numerous studies [that] have demonstrated the negative health effects of exposure to bisphenol A, particularly to the liver, the kidneys, the reproductive system and the mammary glands," the French, as of January 1, 2015, banned bisphenol A (BPA) in packaging that comes in direct contact with foods (pwgo.to/1374).
"The French BPA law does not contain a de minimis exemption for BPA in food contact materials," notes the website of Attorneys Keller and Heckman LLP. "However, for enforcement purposes, a method with a limit of detection of 2 mg/kg (2 parts per million) in paper and paperboard will be used."
In New York City, another packaging ban is scheduled to go into effect on July 1, 2016. NYC's action is aimed at expanded polystyrene, which officials there are indicting as being unrecyclable and causing "real environmental harm." NYC's ban stipulates that "food service establishments, stores, and manufacturers may not possess, sell, or offer for use single service expanded polystyrene (EPS) foam articles or polystyrene loose fill packaging, such as 'packing peanuts,' in New York City."
At the heart of the City's action is its belief that "expanded polystyrene (EPS) foam cannot be recycled…DSNY (the Department of Sanitation) also determined that there currently is no market for post-consumer EPS collected in a curbside metal, glass, and plastic recycling program." The determination was made "after considering environmental effectiveness, economic feasibility, and safety for employees of DSNY and Sims Municipal Recycling, the City's recycling processor. The analysis was based on a recycling strategy that would have incorporated EPS into the current metal, glass, plastic & carton commingled collection program and that would not create a separate collection or sorting program (pwgo.to/1376)."
One lesson we can draw from the abbreviated tally of packaging bans at the top of this page and a consideration of the developments in France and New York is that mere inconvenience is not a strong enough reason to embargo permanently a packaging material. But a public health risk might be.
In either circumstance, history has shown that industry is driven more effectively and sanely by the fears and preferences of its customers than by market obstacles posted by regulatory authorities.
EFSA Opinion: No BPA health risk
"BPA poses no health risk to consumers of any age group (including unborn children, infants and adolescents) at current exposure levels. Exposure from the diet or from a combination of sources (diet, dust, cosmetics and thermal paper) is considerably under the safe level." —European Food Safety Authority (EFSA) opinion, 21 February 2015 pwgo.to/1383
About the author: Ben Miyares, Packaging Sherpa, is a packaging market and technology analyst and is president of The Packaging Management Institute, Inc. He can be reached at bmiyares@packmgmt.org.