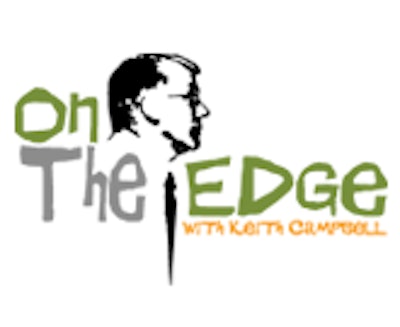 Programs funded by these grants are required to prepare students for industry-recognized credentials. Well-established credentials are available for discrete/metalworking manufacturers and for process/refining manufacturers. But few credentials exist for CPG / hybrid manufacturers. Those that do are not well known, and CPGs generally don't care. With proper industry leadership, this situation could change, enabling CPGs to leverage this historic level of spending on manufacturing education to their benefit.
Most Consumer Packaged Goods companies don't think of themselves as manufacturers. In the executive suite, they think of themselves as clever marketing companies with valuable brand equities. But down in the trenches, they are in fact huge manufacturers. CPGs are a major part of the broader hybrid manufacturing segment which accounts for one third of the 5 trillion dollars of annual US manufacturing output. Let's review that number one more time: hybrid manufacturers account for $1.6 Trillion in annual output, employee 4.5 million workers and have productivity that is 30% higher than the segment that we normally think of when we use the term 'manufacturing'.
There are over 10,000 kinds of manufacturing in America, a number that requires some simplifying assumptions, if we are to address this industry with any kind of useful solutions. A simplifying assumption that I have found useful is one that divides manufacturing into three segments. One may then focus upon the unique commonalities of the manufacturers within each of the segments. These segments are: discrete manufacturing which incudes metalworking, automobiles, aircraft, construction equipment, and other material cutting, forming and assembly tasks; process manufacturing which includes refining, chemicals, gasses, water & wastewater, and other continuous flow operations; and hybrid manufacturing which includes foods, beverages, pharmaceuticals, cement, and other operations that utilize a combination of batch, process and discrete technologies to produce, and frequently package, products in large volumes for market. Looking across these segments, one will find significant differences in the ways that each employs technology, in the roles and responsibilities of workers, and in the drivers that affect how they run plant operations. Within each segment, one will see many common elements emerge. For more information on this, see my article in the October issue of Packaging World and in the upcoming Manufacturing Workforce Development Playbook, to be released this Spring.
In my experience, discrete manufacturing has benefited disproportionately in receiving government support for manufacturing education programs. This is for many reasons that start with the fact that discrete manufacturers are more likely to think of themselves as manufacturers. They do employee half of the US manufacturing workforce and they have teamed together effectively to lobby officials. Process manufacturers, who employ only 18% of the workforce, have invested heavily in internal training and have achieved productivity that is more than twice that of the rest of manufacturing. Both of these segments utilize industry-backed certifications from organizations such as the National Institute for Metalworking Skills, the American Welding Society, or the International Society for Automation (formerly the Instrument Society of America) to validate the skills of their workers. CPGs and their related hybrid cousins have few if any such certifications targeted to them and rarely request or use employee certifications. One emerging certification, that is targeted specifically at hybrid manufacturing, is PMMI's mechatronics certification program that has been endorsed by the National Association of Manufacturers through the Manufacturing Skills Institute.
This creates a dilemma. With CPGs facing a manufacturing workforce crisis; with half a billion dollars of federal funding earmarked for manufacturing education (not to mention state and local funding being added to the pot); and with a requirement that this and future funding be used to obtain industry credentials for students - how are CPGs to get their fair share of the pie? The most likely scenario is that, as in the past, this money will be used to create education and training programs targeted primarily to discrete manufacturers; schools will then try to convince CPG's that they have new programs ready to go for their employees; and CPGs will look at the programs and complain that they don't meet their needs. In my experience, the number one reason that CPGs lack confidence in community college programs is that the schools try to fit square pegs (hybrid employees) into round holes (discrete programs).
CPGs could alter this situation if they would; 1) recognize their significant influence as part of the larger hybrid manufacturing segment; 2) devote time and resources to develop industry certifications specific to the needs of hybrid manufacturers; 3) employ industry certifications in their hiring, promotion and employee development efforts; and 4) promote the appropriate certifications to the educational community with which they are involved. Educators are looking for certifications to align with the programs that they are now implementing, and they are looking for employers that will value both those new programs and the accompanying certifications.
Assistance from government, education and others accrues to manufacturing, or to any group, through leadership. What I am suggesting be done, won't be done through random individual efforts. Good things don't happen short of good leadership. It is a violation of the second law of thermodynamics! Folks involved in manufacturing should be both technical enough and political enough to understand that. We face an historic opportunity for CPGs, and for the larger hybrid manufacturing community, to work with educators to mold programs that will benefit their unique operations. Who will lead?