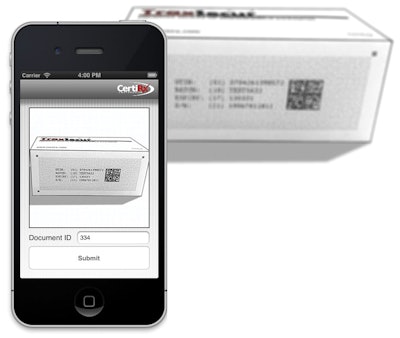 I always look forward to seeing what's new and intriguing in the Cosmetics & Beauty Care (C&BC) industry. Trade shows like Pack Expo Las Vegas are good venues for this kind of research, and in my visit there this past September I discovered some interesting new developments in this sector.
In addition to having some clever functional features, many of the innovative packages I saw at the show made sustainability claims, too. Zacros, a subsidiary of Fujimori Kogyo, exhibited petite cosmetics pouches with screwed-on brush or sponge applicator for thick cosmetics such as lip gloss, mascara, or concealers. Not only is less plastic used in the package, the consumer can squeeze out the last bit of product (something not possible with more traditional rigid containers). For branding, the large flat surface allows for high-impact, high-quality, colorful graphics.
Zacros also exhibited Flowpack, a self-standing flexible pouch, which is popular in Japan for refill products. Flowpack claimed to be especially suitable for single-use liquid applications such as hand soap refills or hair treatments. Product flow is secured through a variety of spout designs, offering convenience and ease-of-use. Additionally, less material than rigid bottles makes for less environmental strain, and lighter weight translates into logistical savings.
It is interesting to note that despite the explosive growth of flexible packaging in other consumer products, and despite purported significant sustainability savings, flexibles have made few inroads into C&BC. About all I saw from the major brands in the West were small pouches with dispensing valves from Garnier (a L'Oreal brand).
A company named Soft Bottle displayed its dispensing container consisting of a thin plastic bag (containing the product) encased in a hard shell + dispenser. The thinness allows for efficient evacuation of the bag contents as the bag collapses. At the same time, the fact that the product is already in a bag allows encasement in a thin shell, thus overall less plastic is used in the package.
LiquiGlide is intriguing technology developed at MIT that provides a slippery coating for containers to improve efficiency and reduce waste. It is a "super-slippery," non-toxic, edible but tasteless substance that can be applied to the inside of a bottle, preventing liquids and highly viscous materials such as gels and pastes from sticking to the neck and the bottom where they can't be reached.
Fighting counterfeits
According to the non-profit International AntiCounterfeiting Coalition, counterfeits and other fraudulent goods in commerce have been growing alarmingly. They cost U.S. businesses $200 billion to $250 billion annually and are directly responsible for the loss of more than 750,000 American jobs. Many Cosmetics and Beauty Care products are high-value items, and there have been some efforts at anti-counterfeiting, especially with fragrances
While walking the Pack Expo aisles, I noted many suppliers of anti-counterfeiting and anti-fraud technologies. CertiRx, not having a booth at the show, caught my attention as I was informally introduced to its CEO Tom Mercolino by one of my networking friends. Mercolino explained to me how a package can be checked by end users (without any privacy concerns) using standard imaging devices such as the camera in a cell phone. The secure and unique identity is generated by a proprietary symbol printed as a background to other human- and machine-readable printing (similar in appearance to the background seen on checks and other secure documents). The resulting codes have no spatial component. Contrast this feature with bar codes, for example, which rely entirely upon spatially representing the information that they encode.
Additionally, CertiRx technology allows for direct-to-consumer interaction and marketing without any consumer-privacy concerns.
Gizmo Closures displayed its innovative package consisting of a plastic bottle and a patented closure. The closure contains functional ingredients under 90 psi pressure. These ingredients are released into the bottle's liquid contents when the consumer twists the closure. By keeping the ingredients in the closure separate from the bottle's contents, maximum potency of the closure's ingredients can be maintained. To my knowledge, no cosmetics or beauty care product uses this closure, but previous attempts made with similar concepts may indicate some potential for this concept. The closure—which can sit on a glass or plastic container—is made by RPC Bramlage-Wiko. Also notable at the show was the custom automated equipment to fill and assemble the closure (made by Nuspark Engineering).
Equipment trends
One thing evident at Pack Expo was that equipment for C&BC seems to be developed these days for one of two camps. In one camp are Consumer Packaged Goods (CPG) companies who develop, make, market, and sell their own products. In the other camp are Third Party Manufacturers (TPMs, Contract Fillers/ Packagers, etc.). TPMs generally procure generic and inexpensive equipment, with limited automation or integration. Rarely do they opt for automated monitoring and data collection systems. Conversely, CPG companies, and especially the large ones, are investing in sophisticated (often expensive) and highly automated production lines with high flexibility for change over, and some with built-in productivity monitoring systems that capture such things as Overall Equipment Effectiveness (OEE) automatically. Since the two camps exhibit such divergent needs, it makes sense for packaging machinery OEMs to develop one class of equipment for TPMs, who generally strive to minimize investment unless the customer is funding it, and another class of equipment for CPG companies, where multi-year capital investment plans are in place to optimize manufacturing efficiencies.
Reshoring continues
Also discussed at Pack Expo Las Vegas was the ongoing phenomenon known as "reshoring," i.e., returning manufacturing to the U.S. that has been located in China or some place like it. CPG companies wishing to do this typically have two requests when it comes to the packaging lines they want in their plants. First, they want the main supplier to provide complete lines, not just pieces of the line. They like the idea of having a single party accountable. Second, they're leaning toward robots because robots maximize flexibility and permit fast changeover.
With robotics comes this simple fact: Gone are the days when a mechanic took care of the mechanical issues and the electrician took care of the electrical issues. Sophisticated robotic lines require operators and/or technicians who have mechatronics in their skill set. No wonder large suppliers such as Groninger, CAM, IMA, and Coesia Group to name a few have started staffing their US offices with personnel who can provide technical training in the US.—including mechatronics. These and other large equipment suppliers also say, incidentally, that they are frustrated by a shortage of personnel at the CPG companies who are sufficiently qualified in mechatronics.
Robotics aside, new equipment I saw at Pack Expo Las Vegas included these:
Norden (Coesia Group) displayed its 702 tube filler, capable of swirling up to four different colors of product. Speeds range up to 80/minute.
Kalix (Coesia Group) displayed its modular tube filler, where the parts are interchangeable with other models in the family, and the customer can "build" more capabilities gradually.
Gernep exhibited a partially tooled rotary "Combi" labeler, where the machine can be fitted with up to six devices with different gluing systems: wet glue or hot melt labeling from a magazine, hot melt labeling from the reel, or pressure-sensitive labels from the roll. The equipment, despite being built in Germany, comes at prices competitive with simpler, single-purpose inline labelers.
ADCO displayed its compact, high-speed Model CTF 470V tray former. A unique two-step carton feed/form feature allows this stainless steel high-speed machine to have a compact footprint. It's also fitted to provide fast, no-tool changeovers.
By the way, keep an eye on some remarkably inexpensive equipment coming in from China. In Las Vegas I saw a palette jack from Optima Scale Manufacturing Co. that had a built-in scale and it was going for about $800. The same firm showed a 4 x 4 ft. floor scale with ramps for about $600.
Finally, tankless hot melt adhesive application systems were shown at both the Graco and the Nordson booths. The Graco InvisiPac and the Nordson Freedom System both claim quick start up, less char, and reduced time spent on maintenance.
All in all, it was a show with plenty to sink one's teeth into. I wonder what awaits us at interpack in Dusseldorf next May.
David Hoenig (dave.hoenig@gmail.com) worked for Revlon for 35 years, most recently as VP Manufacturing and Engineering Synergy Worldwide. Over the last four years he has been the principal of David Hoenig DH Technical Consulting, LLC.