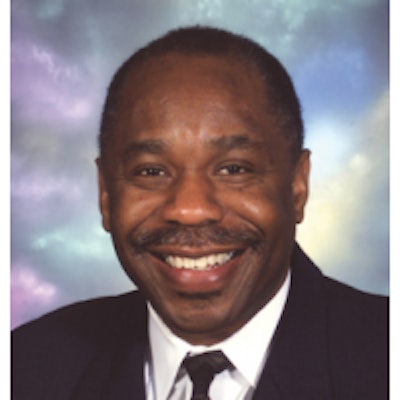 Time and again, surveys have revealed the consumer's annoyance and frustration with packages that are difficult to open—vexation that consumers rank above concerns about whether the package is "smart," "innovative," or even "sustainable." Some types of packages have reputations of being particularly bothersome; however, no package is above improvement. CPG companies should not accept difficult-to-open as inherent to the package type, nor should they regard any opening feature—no matter how seemingly functional—as perfect.
Keeping an open mind
Companies open to getting better leverage from the opening features on their packages should start with some fundamental considerations. Product characteristics determine the practical boundaries regarding the choice of package type (and package material). That matching is done during package design & development; but the opening features should not be regarded as foregone conclusions. That's not to deny that certain opening features are associated with certain packages (twist-caps with bottles, for example), but such associations should not be regarded as laws of nature.
Keeping in mind their target consumers, companies can guard against limiting beliefs by studying exactly what is required (quantified to the extent feasible) to open the package. The ergonomics are important: i.e. strength, dexterity, and vision. A different but related issue regards perception and comprehension, essential when the opening feature is explained with words and/or symbols. Ergonomics and related concerns play out over such descriptors as age, gender, language, and education level. What's more, an opening feature suitable for a particular demographic can be unsuitable for another, a classic example being child-resistant closures that are equally elderly-resistant.
Having an open-door policy
Companies that are open to new approaches to opening features should make that known to suppliers. And whereas suppliers should be challenged, the impression should not be given that only suppliers with "game-changing" concepts need come knocking.
Incremental improvements on already well-regarded opening features also should be welcomed. An example would be threaded closures that can achieve effective seals with a lower application torque and that require a lower removal torque. The punch-top is featured on billions of metal cans worldwide. But who hasn't known a ring tab to break off before it has punched through? If that tendency could be reduced just a fraction of a percent it would spare aggravation to countless consumers.
On the other hand, consumers consistently rank clamshells as the most bedeviling to open. The designed purpose of that difficulty is to thwart the opening of the package in-store and the removal of the contents. But consumers don't necessarily know that .nor should they be expected to accept that as a reason to endure inconvenience. Lacking a crowbar, burglar's tools, or a charge of dynamite, consumers mostly are left to their own devices (literally) to open the more formidably-constructed clamshells. The device is likely to be sharp (knife, razor, etc.), which can cause injury. And even if consumers don't injure themselves with whatever device they press into service, they may suffer cuts from the sharp, jagged edges of the plastic once the package is opened.
There are more strides to be made regarding clamshells that are more consumer-friendly. CPG companies should send the message to suppliers and internal package R&D departments, alike, that the status-quo is not acceptable. Such expectations are standard fare to packaging, a discipline that always has had to reconcile conflicting demands.
And while CPG companies are at it, they might as well push for components that not only are easy-to-open but also are multi-functional. Printability is one example, the ability to sport a logo, slogan, product claim, or (when applicable) an announcement that the opening feature is patented or patent-pending. Another example is when a component doubles as a measuring device as is the case with liquid detergents.
An open and shut case
For many applications, easy-to-open needs to be teamed with easy-to-reclose, the latter allowing enclosure and protection until the contents are completely consumed. Excluding from the discussion closures such as threaded caps, snap-on lids, and tongue-in-groove strips, others don't embody an inherent ability to be reclosed. Chief among them are various types of flexible packaging. And given the advantages of flexibles (such as light weight) that account for their steep growth curve, flexibles are prime candidates for easy-opening and easy-reclosable features.
Laser scoring is the technology behind a growing number of peel-reseal features for flexible packaging. The laser provides greater precision of the depth of the score, allowing a tab, for example, to be pulled, thereby opening the package. Advances in pressure-sensitive adhesive technology permits repeated resealing. In a multi-layer structure, the laser scoring weakens the necessary number of layers to enable an easy peel, all without compromising the barrier properties.
An open secret
Packaging is acknowledged as a marketing tool par excellence; nonetheless, consumers don't purchase to possess the package but to get to utilize its contents. That's an open secret that underscores the importance of easy-opening. The more that packaging (via its structural and graphic elements) is successful in stoking the desire for the product, the more it constitutes a form of taunting if it's an impediment to getting at the product. Simply because a package is a container, easy-opening always will be a convenience valued by consumers. Easy-opening can be a differentiator that contributes to a competitive advantage. And that's a statement that's not open to debate.
Sterling Anthony is a consultant, specializing in the strategic use of marketing, logistics, and packaging. His contact information is: 100 Renaissance Center- P.O. Box 43176; Detroit, MI 48243; 313-531-1875 office; 313-531-1972 fax; sterlinganthony1@sbcglobal.net; www.pkgconsultant.com