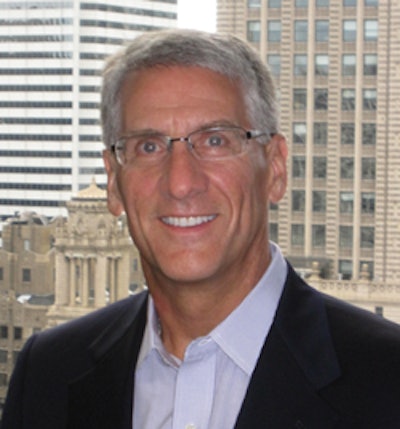 Angel succeeds Summit co-founder Lloyd Ferguson, who has transitioned to a new role as Consultant for the privately owned Chicago-based business media company.
Summit Publishing Company was founded in 1993 with the creation of Packaging World, a controlled circulation magazine for packaging users that is today the leading media brand in packaging and the flagship title of a business that includes industry magazines, websites, and digital properties. The company was renamed Summit Media Group, Inc. in 2010.
Well-known and active in the packaging community, Angel's packaging and business press career spans three-plus decades. He currently serves on the board of the Clemson University Department of Packaging Science, the Dean's Executive Committee for Purdue-Calumet's School of Technology, and the PMMI Hall of Fame Commission. Additionally, he is a member of the Institute of Packaging Professionals, the Business Marketing Association, and the American Business Media Association, where he participates on the Chicago Area INFOLocal Group committee. He will continue in his role as Publisher of Packaging World and Contract Packaging magazines.
Comments Angel, "Lloyd hired me some 30 years ago and through the years we have developed a professional relationship and friendship that transcends business. He has been largely responsible for Summit's leadership postion today, and I am thrilled that we'll continue to have his counsel. I'm honored to accept my new role at Summit; it's one I couldn't embrace without the support and talent of my business partners, Summit Media Group Vice Presidents Jim Chrzan, David Newcorn, Don Neumeister and Patrick Reynolds."
Ferguson has enjoyed more than forty years in packaging and publishing as a sales executive and business owner. In 2001, the packaging community honored his career-long dedication by inducting him into The Packaging Education Forum's Packaging Hall of Fame, the highest distinction bestowed upon packaging professionals by their peers. Always an advocate for higher education, Ferguson facilitated the establishment of two educational scholarships that are awarded annually by Summit, in connection with the Packaging World and Automation World brands. Additionally, he is an active alumnus and Life Trustee of Ohio Wesleyan University.
Regarding the change in command, Summit's founding partner shares his thoughts. "Joe will provide excellent leadership for Summit Media Group. He has a solid understanding of our business and is well prepared to take the helm. We have an outstanding management team at Summit and I truly believe that our people and our products are second to none in the business press. My new role will allow me to spend more time traveling and enjoying family; I also look forward to being part of Summit's continued success, as we head into our third exciting decade."