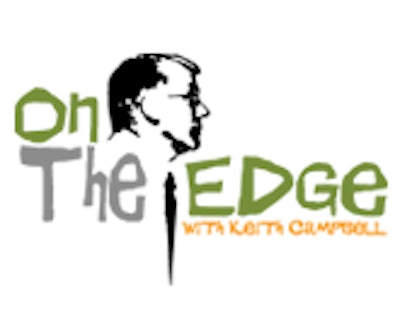 We still have a long way to go in fully adopting and applying the available mechatronics technologies. We still have a lot of new applications to adopt, whether they be scheduling, OEE, or serialization. But the revolutionary changes are behind us and we now have some way to go in the evolution of these changes. The adoption of social media for manufacturing is just emerging, and the potential for revolutionary change is real.
Suppose that a packaging machinery company has sold 1000 of a particular wrapping machine around the world. Consider that my watch has a video screen, my eyeglasses have full audio capability, and embedded software can stream simultaneous translations of the written or spoken word. While standing at my machine, I can engage a social media group of every operator of a machine like mine around the world. My sources of knowledge of my machine have expanded from the 3 other operators in my plant to over 1000 operators whom I can reach out to in real time. I needn't turn to my supervisor for his or her ability to reach out for additional information, I have immediate access to information for myself.

Suppose that I am called upon to troubleshoot a machine. I put on my Google Glasses and log onto the suppliers maintenance support chat room. A highly experienced engineer sees and hears everything that I see, hear and do in real time. In my glasses I receive images of the machine, drawings and documentation. The expert engineer directs me in the procedures that I should follow. We identify a broken part, and the digital file for that part is downloaded to my 3D printer. In 15 minutes the part is ready, installed immediately and the engineer watches as we start up and tune the machine. I authorize payment for the assistance and the part file and log off of the chat room. I connect to my supervisor, who is in another state, and we have a video-conference call as I walk to the lunch room.

Suppose I have an idea for a new widget that everyone can use. I go to my local Tech Shop where I am paying $100 per month "gym" dues and build a prototype. I post the prototype to my social media and everyone is excited! I crowd source capital for a first manufacturing run, send out orders on the internet to shops with immediate available capacity, and arrange for a fulfillment company to receive, package and ship product beginning next week. My investors are paid back by the end of the month.

Fiction or soon-to-be reality for manufacturing? What are you seeing?