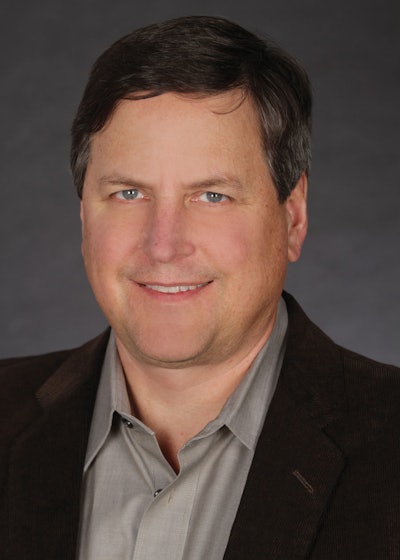 In my 25 years leading new packaging development, I've witnessed and contributed to a wide range of projects. The results have varied greatly as well, from occasional failure to major success. These experiences have provided invaluable lessons about what works and doesn't work in the process of structural packaging development.

Though creativity and technical execution are important, excellence in program management is in many ways the key contributor to success. Effective leadership of the development process is an art that requires the ability to get others involved, as well as knowing what tools to use, understanding how to nurture creative concepts and addressing—carefully—disparate business requirements to deliver an optimal packaging solution.

While many tools and best practices exist to help lead the development of new packaging, recognize that every project is a unique journey. Projects rarely are easy, given the wide-ranging demands on packaging. At the same time, the development process is becoming more complex as the pace of innovation increases and additional stakeholders are involved. Packaging projects are unique in that so many people feel qualified to voice an opinion on design concepts. This can spell disaster by sending projects off in a multitude of directions. Program management largely is about effectively managing all this input and the "people side" of the equation. Cornerstones of effective program management include:

• Goals definition and alignment
• Plan of Record (POR) management
• Communication and reporting
• Risk management

In many ways, these are fundamental concepts, but so worth repeating. They are critical steps, but unfortunately frequently missed. Don't forget to:

Start out on the right foot: Like any creative or engineering endeavor, packaging development follows a process. There is always pressure to immediately start designing without clearly understanding the business case and the problems to be solved. Do your homework! Flawless execution is highly dependent on robust design solutions generated during the creative phase, and this is dependent on clearly understanding the objectives. I've seen numerous programs get derailed as a result of jumping into the creative process too early. Do the following:

• Involve and gather input from key cross functional partners. Recognize that there exists a level of "healthy tension" across the functional design requirements. Look at these as challenging opportunities for innovation instead of pain points.
• Define clear goals that address the range of holistic design requirements (product, brand, consumer, retail, manufacturing/supply chain, environmental, cost, etc.). These requirements typically are captured in the project or design brief. It's important to prioritize goals and consciously decide what you will not do. When trying to accomplish too much, you ultimately dilute the design. Less is more!
• Clearly define the roles of your stakeholders, formalizing those few who are actual approvers of the design from those who are reviewers. An effective tool for this is the "OARP" (defines the program Owners, Approvers, Reviewers, and Participants).
• Gain key stakeholder alignment to the goals prior to kicking off any creative work. Agreed-upon goals provide the basis by which concepts will be evaluated during design reviews. This is critical in taking subjectivity out of the design selection process.

Manage change: As you get into the meat of running a project, effectively managing the "plan of record" is critical. Changes in requirements and scope are inevitable because new package development is highly dependent upon product development, and product changes frequently are made right up until the last minute. This puts great pressure on packaging. A frequently recorded and communicated "plan of record" is an effective tool for managing change and highlighting the impacts to packaging.

Plan for success and mitigate failure: Effective contingency planning is essential, but so often it's ignored. At every step ask yourself, "What can go wrong?" Write down lists and proactively work to identify solutions to mitigate potential failures. A useful tool for doing this in a more formalized fashion is the DFMEA (Design for Failure Modes and Effects Analysis). If used effectively, it can help to identify, prioritize, and mitigate key risks.

The approach described above is just a start, and there's certainly more that goes into effectively leading structural packaging development. I am confident, however, that if you practice these basic program management best practices, many of the typical pitfalls can be avoided.
ABOUT THE AUTHOR: Jeff Loth is Senior Manager Global Packaging at Microsoft Corp. For information about IoPP, visit www.iopp.org.