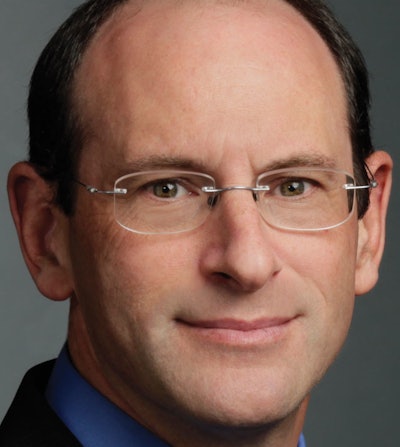 People want to be up on things, and so do government agencies, which would rather be perceived as relevant and useful than not. On that score, you might be inclined to give the Federal Trade Commission a low grade for coolness when it issued environmental claims guidance in October 2012 and did not include the terms "sustainable," "natural," or "organic."

Upon further review, they have some pretty good reasons for leaving them out. But regardless, industry is left with guidelines that don't address some of the most popular environmental terminology in today's marketplace.

FTC says the terms "natural" and "organic" are already the subject of definitions and guidance by the Food and Drug Administration, and the USDA's National Organics Program, respectively, and FTC didn't want to duplicate or contradict their efforts. FTC also said it lacked a "sufficient basis to provide meaningful guidance" about use of the term "sustainable," even though, if you look at consumer product labeling and advertising today, it's clear that the term "sustainable" is totally groovy, as the young people say (they do still say that, don't they?). More on that later.

FTC's so-called "Green Guides" were first issued in 1992, and have been revised along the way. In October, FTC announced its latest revisions, which it had proposed back in 2010. Check them out at FTC's Web site, www.ftc.gov/os/2012/10/greenguides.pdf.

The inspiration behind these guides has always been to help industry know how the agency would interpret the meanings of key terms being used in advertising and on labeling. This in turn would help make sure claim terminology was being used consistently, which in turn would reduce consumer confusion or deception.

The first guidance in 1992 tried to put some shape around terminology that was common or emerging on labels then—"recyclable," "degradable," and "environmentally friendly," for example.

The guides have provided undeniable value to companies wanting to mention environmental features but not wanting to be accused of confusing or misleading consumers. They have led to more consistent use of common terminology and have caused more packagers to provide specifics about the meaning of generalized or vague terminology, clarifying when a claim of, say, recycled content, applies to the packaging or the product itself, and assuring that the company has on hand the substantiation (proof) of any assertion they make. The guides encourage all these practices because FTC believes consumers get better information that way.

FTC, relying on Section 5 of the Federal Trade Commission Act, can order companies to stop making deceptive claims and impose fines if the orders are violated. "The FTC has brought several actions in recent years related to deceptive recyclability, biodegradable, bamboo, and environmental certification claims," it says.

The new revisions to the guides announced in October set out parameters for the first time for claims about carbon offsets, claims about renewable energy and renewable materials, claims that a product is "free of" something, claims that something is "non-toxic," and claims in which certifications and seals of approval about environmental attributes are used.

Existing claims that were also already covered in the FTC guides include general environmental benefit, compostable, degradable, recyclable, and ozone-friendly.

Recurring themes in the guides include the need for claim-making companies to have substantiation for whatever facts they assert, which in turn means that the more specific the claim ("contains at least 10% post-consumer recycled paper"), the more specific the proof should be, and, conversely, the more vague and generalized the claim ("good for the environment"), the tougher substantiation is likely to be because it requires proof of any and all meanings of that broad phrase. Unqualified claims—that is, claims that are not softened or limited by caveats or qualifications—are generally a bad idea. "Competent and reliable scientific evidence," says FTC, is usually what's needed for adequate claim substantiation.

Back in 2010, when it proposed the latest round of revisions, FTC revealed that very few consumers had a clear understanding of what "sustainability" meant, despite its increasing prevalence in the marketplace. It seems that consumers still have a variety of understandings of "sustainable," and not all of them even relate to environmental attributes. Some people think it refers to strength and durability, or to a product's long-lasting quality, and the lack of consistent understanding could reflect the wide variety of ways the term is used. Some companies use it to tout their overall vision or mission, or their fairness to workers or suppliers, in short, company qualities that go far beyond environmental considerations. As a result, FTC is still uncomfortable offering "specific advice on sustainable as an environmental marketing claim." Companies who want to use the term would be well advised to provide clear explanations of what they mean.

If, in coming years, the meaning of 'sustainable' solidifies in the public mind, FTC guidance might appear. In the meantime, despite the uncertainty, just try to be cool.