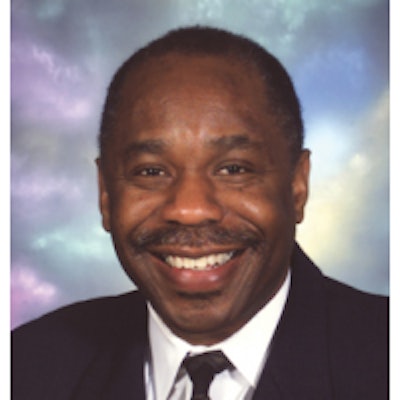 Humans become aware of gender even before other fundamental definers, such as ethnicity and nationality. Much of consumer behavior is driven by gender and various gender-targeted products heavily rely on packaging to bestow an aura of femininity or masculinity, whichever the case might be. But are there guidelines beyond the stereotypical? Let's examine that question by way of several examples.
Special K cereal
Nowhere on the packaging is there a declaration that the product is for women; nonetheless, the brand unquestionably is associated with that gender. The brand's identity grants the package designer freedom from the use of certain so-called feminine graphic elements. Take color, for example. The K is rendered in bold red and the pastel in the background is a gradient of a larger, darker area. The front panel does not have a depiction of a woman; rather a bowl of cereal is featured. In all, it's a clean but impacting visual effect. Surely, there are males who consume the cereal for the same reasons that females do. That cross-over—however small— likely would be smaller if Kellogg's went overboard in adorning the product in feminine trade-dress. Do males who won't consume the cereal for self-conscious reasons represent an opportunity for Kellogg's, and if so, what kind? Is a Special K for men plausible? For that matter, how would that product differ by ingredients and function from the original? Or, does whatever opportunity there is for such a product requires a different brand name?
Dove MEN+CARE
Dove was an established brand for female-targeted personal-care products when the brand made its foray into the male skin-care segment. Some industry-watchers were skeptical, understandable given the brand-name, itself. Guys identify with certain avian names, such as the Philadelphia Eagles and the Atlanta Falcons—even some non-predatory ones, witness the Baltimore Orioles, Toronto Blue Jays, and the Pittsburgh Penguins; however, the name, Dove, lacks macho mystique, especially when rendered in slender italics and accentuated with a stylized bird logo. The packaging graphics compensate to a large degree by printing MEN+CARE in stand-up capitals and by the use of a battleship gray background across the various product lines; however, that's not all. To combat residual doubts about the legitimacy of the targeting, the product lines are promoted under a campaign featuring various sports icons, who, after sharing a narrative about their personal lives, end with the tagline, "I am definitely comfortable in my own skin." The unspoken message is that a man's masculinity is not contradicted by the use of the Dove brand. The product lines consist of face & body wash, face & body bars, deodorants, and antiperspirants. In each, the brand's focus is on fighting skin dryness and irritation, which are product features that men (in addition to women) appreciate.
Gatorade
The heavyweight champion of sports beverages uses packaging that is gender-neutral, in recognition that females also engage in athletics and want quick replenishment of water, carbohydrates, and electrolytes. It's all about energy, a concept unmistakably communicated by the signature lightning bolt on the label. Women view their athleticism and commitment to fitness as equal to those of men (strength comparisons notwithstanding); in reflection, the brand uses female spokespersons in ways indistinguishable from how it uses male spokespersons. An example is a Serena Williams, featured chug-a-lugging the product straight from the bottle, with not even an extended pinky finger. Gatorade represents the notion that, whereas gender-targeted promotion is suitable in many instances, in others, equality of the sexes is the better strategy.
5-Hour Energy Pink Lemonade flavor
The familiar compact bottle has been redone, top-to-bottom, in pink, arguably the color most associated with femininity. The packaging change does not denote a change in the product's function nor does it signal that the product has been reformulated to the special needs of females. The packaging change is associated with National Breast Cancer Awareness Month (October); as such, it also is an example of how packaging is an important tool in cause-related marketing. In this case, an image of social-responsibility is achieved without serious threat of male defectors. That's because of the large and increasing range of products that annually pay homage to the cause by incorporating pink into their persona, including the macho National Football League, wherein the players wear pink cleats.
Is it sometimes exploitation or just savvy marketing?
"Vive la difference," is an expression, coined by the French, in celebration of those qualities unique to each gender. Marketers certainly subscribe to it; however, it's debatable whether it's practiced equitably, particularly as it relates to the female. Both sexes shave—face and head with men, legs and underarms with women. Are the razor blades used for either meaningfully different? The same question can be asked about shaving cream. But not only are those products marketed along gender lines but those targeted to females typically carry a premium price vis-à-vis those targeted to males. It would be unjustified to conclude that females are uninformed or otherwise unaware of the price differential; so, why is it tolerated? Perhaps it's a willingness to pay for a benefit, psychological though it may be. Perhaps it's simply a matter of feeling that the product reflects more positively on her identity than would the same product packaged differently; after all, packaging is known to be able to affect on that level. So whether the intended product image is dainty, dandy, or anything in between, there's a way to communicate it with packaging.
Sterling Anthony is a consultant, specializing in the strategic use of marketing, logistics, and packaging. His contact information is: 100 Renaissance Center- Box 43176; Detroit, MI 48243; 313-531-1875 office; 313-531-1972 fax; sterlinganthony1@sbcglobal.net; www.pkgconsultant.com