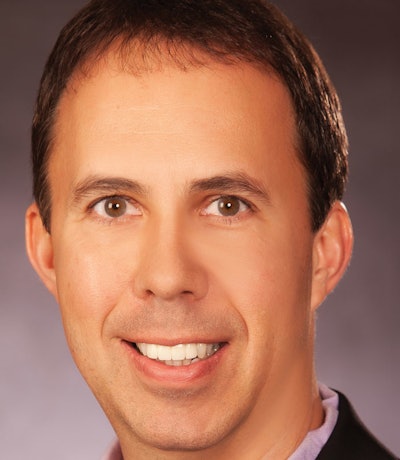 Keeping any group active and functioning is a simple task when approached properly. I have experience managing packaging professionals at The Coca-Cola Company and Alcoa, Inc. I also have served as chapter president for two professional associations: IoPP and the Product Development and Management Association (PDMA). Through my experiences, I have learned what works well and what doesn't. The following suggestions are my best practices for creating and keeping your group functioning at a high level, and they work well regardless of whether it's within your own packaging organization or at a professional association.

• Set a foundation with strong leadership. Leaders are the driving forces of success. It is critical that the leadership of any group brings energy and passion to their team. If they are not excited about what they are doing, why should anyone else be? Check out the book The Energy Bus, by Jon Gordon. The two most critical traits for any leader are communication and vision. The group leader needs to paint a picture of the future (success) for the organization or group. He or she needs to compliment the team and its accomplishments as a whole, and recognize individual contributions as well. It is also the responsibility of the leader to set ambitious team goals. Even if the objectives are not always achieved, setting stretch objectives will usually take the organization to new levels of performance.

• Establish a succession plan. Succession planning ties directly back into leadership. Whether it's an association chapter or a package development team, it is essential to identify the next leader well before the current leader steps down. This will allow the new leader to get the proper experiences and training to make sure they start successfully in their new role. This approach ensures continuity of the team.

• Share the load. In your job, you're likely to get assigned to a project team or special work group at some point. Of course, some work teams are built via volunteers. Outside of work, most people who participate in teams are volunteers. I want to discuss those teams made up of volunteers. Everyone is busy juggling multiple demands, so it is crucial that whether your group is internal or external that it has enough participants to share the load. If individuals who volunteer feel like they are "working," then something is wrong. We all feel good when we volunteer to help a charitable organization, and this is what it should feel like when helping any team as a volunteer. You should feel proud of what you have accomplished and what you have done for your company/external community. It is also a good practice to reward volunteers. I have used small presents, team dinners, or free admission to an association meeting to show appreciation.

• Meet regularly. All teams need to meet face-to-face on a regular basis to establish and keep "the connection." Conference calls are convenient for meetings, but they cannot replace people physically meeting with one another. You need a bond to form so the group becomes a team, and this requires you to put the phone down and do some real "social networking." Also, I would strongly recommend that you have meetings that are purely social, just to get people to know each other better on a personal level. This will pay huge dividends later, when the real work has to be accomplished. I have leveraged a lunch, dinner, or drinks together outside of work.

• Be willing to experiment. Try new things at your meetings. Oftentimes, the best ideas are those that are outside the box, but not everything has to be a success. Learn and move on. At work, try brainstorming sessions, peer reviews, or a team engagement meeting in the morning, with breakfast snacks. In your association chapter, try a webinar or a meeting at a local brewery.

From my experience, these five tips have helped bring my work and association teams to new levels of connection and achievement. I encourage you to try a few, and I am sure you will raise the bar for your organization.