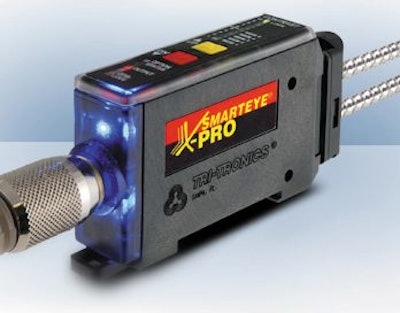 According to Tri-Tronics President Scott Seehawer, "This acquisition is a perfect fit for serving our markets with a more complete line of precision products to meet the needs of a wider variety of complex industrial automation requirements."
Tri-Tronics sensors which can be used in the opposed, retroreflective, proximity and convergent modes, include registration mark/color perception sensors, miniature models, DC and AC sensors, fiberoptic light guides and complete systems. Products are manufactured in the company's Tampa, FL headquarters location and sold through distributors.
Photocraft designs and manufactures rotary incremental and absolute encoders, and industrial photoelectronic sensors in its Elburn, IL headquarters facility. Its focus is on material handling, and its product line includes wheeled encoders specifically for conveyor and web applications, hollow-shaft encoders, shaft encoders and absolute encoders.
Seehawer said the acquisition is "completely synergistic with our engineering, production and sales efforts. We'll benefit from each other's experience and technology expertise. A photoelectric sensor is often a positioning device. An encoder is an electromechanical positioning device. It's similar markets and customers."
In the wake of this acquisition, Seehawer added, "We'll be developing additional products suited for the packaging industry. We want to provide more products and to grow this business by cross selling."
Tri-Tronics was named a Category Leader for Controls & Automation in Packaging World's 2010 Leadership in Packaging program.
Companies in this article