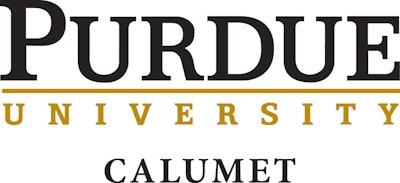 Despite the global economic slowdown, packaged goods sell briskly. It's a market that represents a trillion dollars in sales, and the packaging-centered suppliers that make it possible—machinery builders as well as material suppliers—are worth billions.

Packaged goods don't make it to the consumer without fast, accurate, reliable machinery. Even a quick walk through Pack Expo will serve as a vivid reminder that today's world of packaging machinery has become technologically intense.

Such machinery employs electrical, mechanical, computer, and telecommunication equipment in its design. An engineer who designs and maintains packaging machinery must be knowledgeable in both mechanical and electrical fields. In the past, packaging machinery manufacturers trained their own engineers in house, which took several years and many trial and error processes. Today's rapid growth in the packaging machinery sector requires a more systematic and scientific approach in training engineers. Training engineers in mechatronics is that systematic and scientific approach. It incorporates both electrical and mechanical engineering knowledge under one umbrella. Training in mechatronics lets engineers understand the mechanical as well as electrical requirements for design, operation, and maintenance of complicated machinery.

Packaging machinery requires precise, fast, and repeatable operation. Most new packaging machines utilize servo motors. Servo motors are made for both AC and DC sources. DC servo motors are used in mobile robots and radio-controlled airplanes, while AC servo motors are more likely to be found in packaging machinery and other types of high-precision equipment. An AC servo motor is an induction motor with two stator windings displaced 90° with respect to each other around the periphery. The rotor is usually of the squirrel-cage type with relatively high-resistance conductors. The purpose of the motor is to provide controlled torque or position in either direction. To achieve this, one winding is connected to a single-phase, constant-frequency supply. The other winding is provided with a controllable voltage of the same frequency, displaced 90° in phase. This voltage is normally provided by an electronic amplifier with a low-power signal input. By changing the signal sent, the position of the shaft can be regulated.

Servo motors employ digital control, which is versatile, repeatable, and reliable. In recent years servo motors are becoming more cost effective compared to other types of drives.

As servo motors continue to gain popularity in the world of packaging machinery, packaging professionals on the machinery side of things would do well to bone up on mechatronics. And if you're a packaging machinery builder, as you consider new hires in your engineering department, lean toward those who can demonstrate that they've been subjected to a systermatic and scientific approach to mechatronics training.