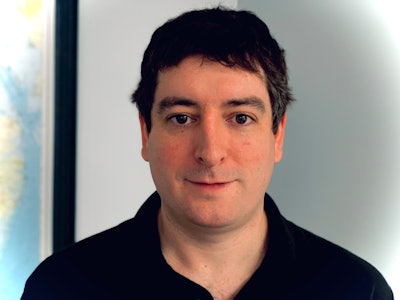 What are some industry trends you have been keeping your eye on?
One thing that I have noticed being requested and provided to our customers more often is remote diagnostics. We have been providing that service for several years, but it has been significantly increasing the last year or so. It provides a mutual benefit for both the customer and OEM. Customers can reduce down time because a technician can identify potential component failure or make program changes remotely. The pressure on our service technicians to travel between locations at a minute's notice is reduced.
What does your day-to-day look like?
My daily activities vary regularly because the business is growing so quickly there is always something that is being developed, upgraded, or updated. I would say that the majority of my time is spent working with engineering and assembly to complete the building, programming, and documentation of various automated counting, weighing, bagging, and conveying machines. Some of the time spent on a machine we want to build includes; pulling the components we stock in house for the job, creating a shortage list for the custom parts that need fabrication, scheduling with our purchasing department when we will need these parts based on the project timeline, scheduling assembly and programming time with the shop, and following up with our different departments. This can be a handful if we have 10 or 15 machine orders at one time. Fortunately for me, I enjoy what we do here and it's exciting when a project comes together where everything works even better than what was expected.
How do you help your company innovate?
Basically, with a lot of product testing and collaboration with our engineering and service departments. I have a lot of respect for our service technicians. They have seen a lot of different machines and applications in the field. I'm always surprised with how they take that learned knowledge and apply it to difficult to handle products. I can then use that knowledge and apply it to new and current machinery, continually making the equipment better and more user- friendly.
Companies in this article