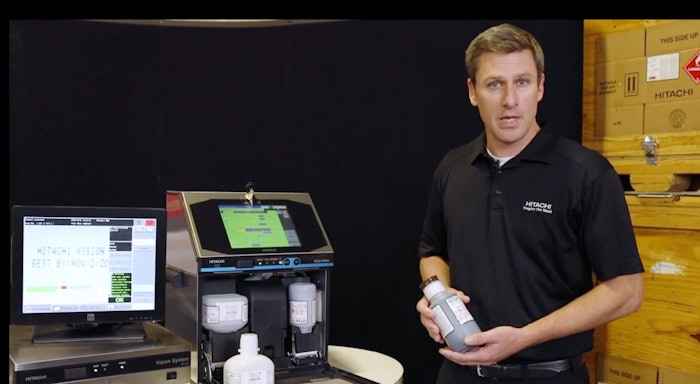 Hitachi's new UX Series improves on the existing Hitachi continuous inkjet products and is versatile enough to provide ideal marking on food and beverage products, health and beauty products, and a variety of containers from lip balm tubes to bag printing and oversized PVC piping.
The Hitachi UX Series was precisely engineered and includes time-tested, quality components. It also features an intuitive 10.4inch touchscreen, a replaceable diaphragm pump, mess-free, mistake-proof fluid refills, accurate viscometer, and an IP-65 rating, which is ideal for wash-down environments.
The UX Series features a new nickel-chrome finish, making it corrosion-resistant and increasing the printhead's lifespan in wash-down environments.
During PACK EXPO Connects, Hitachi shared how its UX Series able to assist Baker Cheese's in developing a print solution that fit into their current production processes. The implementation allowed Baker Cheese to decrease downtime while increasing consistency of printing. With the improved output, the new Hitachi printers reduced printer costs. 
Companies in this article