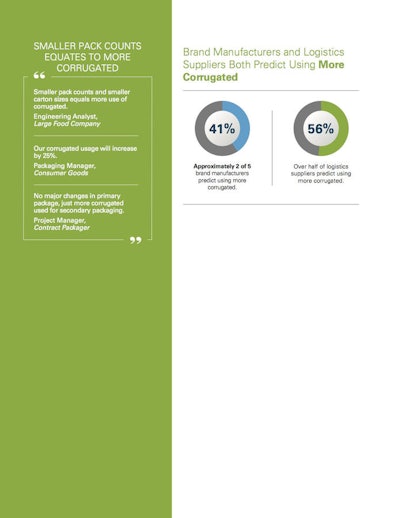 CPGs, 3PLs, and OEMs are each affected by the sweeping e-commerce trend, and all are trying to develop a strategy while navigating a constantly shifting landscape.
While still accounting for a small percentage of total retail sales, e-commerce is shaking up the CPG world. In the first quarter of 2018, e-commerce accounted for less than 10% of all retail sales. Grocery e-commerce sales are less, making up only 2% to 4% of total grocery sales. But massive and rapid growth is predicted.
The dilemma: protect a product better with less packaging material.
Lost, stolen, or damaged packages risk breaking brand loyalties. Many consumers complain about excessive packaging but will not tolerate breakage or spills. The industry is struggling to develop alternative materials, alternative methods of distribution, even completely separate product offerings and packaging lines for e-commerce.
Smaller and more nimble brands, and some large ones who get it, are mixing social media, on-line promotions, and clever brand-building "unboxing" experiences that are capturing millennials and generation Z shoppers. Many of these campaigns combine consumer buying data with digital printing for some amazing results.
PMMI Business Intelligence just released a new comprehensive 56-page study, 2018 E-commerce: Think Inside the Box, that details changes being made by CPGs, and how these changes affect 3PLs and OEMs. Here are just a few of the findings. The entire study can be found at pwgo.to/3784.
Companies in this article