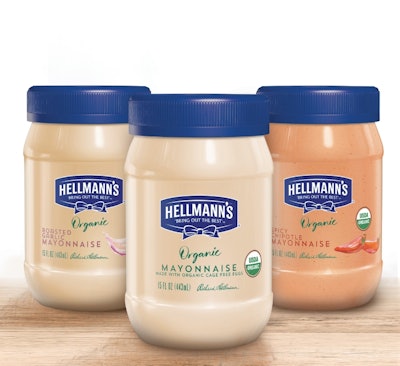 Consumers today are more health-conscious than ever. They want less processed and more natural and organic versions of foods they love. They want to know where their food comes from and whether the ingredients used to make their products are healthy and natural. As a result, many consumer product companies are concerned about their mainstream brands losing market share to smaller competitors focused on conveying quality and transparency. The possibility of losing traction with authenticity-focused millennials is surely a big part of the equation.
This trend is affecting classic American brands that have remained untouched for decades. Traditional manufacturers are scrambling to meet these needs in meaningful ways and offer options that keep these brands relevant with consumers.

Staying current via acquisitions
One way is to buy successful brands that effectively compete in or have helped to create a category and simply add them to the portfolio. Companies are not always transparent about these ownership changes. In fact, some of them go out of their way to make sure consumers continue to view acquired brands as small and independent.
Even today, many consumers are unaware that Hormel owns Applegate Farms, say, or that General Mills acquired the popular organic brand Annie's Homegrown. When Whole Foods shoppers who are skittish about the health effects of fluoride use fluoride-free toothpaste by Tom's of Maine, they are actually using a Colgate-Palmolive product.
This trend, which has been going on for years, doesn't look to be slowing down. Recent examples include Unilever's 2014 purchase of Talenti Gelato & Sorbetto and Hershey Co.'s 2015 acquisition of Krave beef jerky.
Making changes to core products
Strategic acquisitions can certainly add to manufacturers' bottom lines, but they do not guarantee that their primary moneymakers—the classic American brands we all grew up with—will survive, much less grow. This is why many brands are now trying to make their core products more relevant for health-conscious consumers.
For most of ConAgra's non-organic Hunt's-brand tomato products, the company uses a green-and-white bar indicating either "All-Natural" or "No Preservatives" at the top of the jar. However, some of its organic products get a different treatment entirely, with a wooden cutting board, rather than a solid block of red, acting as the background.
ConAgra is also spending money behind the brand, leveraging ad campaigns to tell consumers about the wholesome aspects of Hunt's products. In the company's "Tomato Town" TV spot and other ads, the emphasis here is not so much on ingredients as the differentiator; rather, it is about the wholesomeness of the process involved in making Hunt's products. "At Hunt's, we believe it's good to be different," one ad declares. "We peel our diced, whole, and stewed tomatoes with FlashSteam® instead of chemicals, which means no chemical by-products go back into the earth. It might not be the easiest way, but we believe that it's the right way."
Creating line extensions
Another strategy to gain share from these consumers is to create line extensions for major brands that legitimately play in this space. Packaging needs to work hard to communicate these benefits and offerings.
For its new organic mayo, Unilever chose to preserve Hellmann's blue ribbon equity at the top of jar. The ribbon is, however, greatly reduced in size and prominence in comparison to the pack for the original brand. This understated approach is appropriate: Many longstanding brands have been synonymous with loud, multicolor packaging, going back to the mid-20th century. Organic products, though, tend to be gentler; they never shout.
And so on the package for its organic mayo, Hellmann's replaced the bright-yellow label with a more transparent one. The transparency here conveys the notion that the mayonnaise itself is the real focus. In addition, Unilever employed a simpler typographical treatment on the jar, with the word "organic" appearing in a cursive font along with the USDA Organic logo and the line, "Made with organic cage-free eggs." You might even notice the signature of founder Richard C. Hellmann right on the jar—an authenticity-reinforcing visual cue.
This past February, Unilever also introduced its own vegan-friendly, eggless spread called Hellmann's Carefully Crafted Dressing and Sandwich Spread. The product is "Free from Cholesterol, Eggs, Artificial Colors and Flavors," the label declares, along with the words "Non-GMO Sourced Ingredients." Here, the treatment is more "crafty," with a butcher paper-like label and brown, rather than green, typographical treatments.
For its Heinz Organic Ketchup, Kraft Heinz made relatively minimal changes to the architecture, but added a large "Organic" callout to the front of the package within a white, cursive font. The green-tinted back of the label includes the USDA Organic logo along with the words, "Vine-ripened, 100% USDA certified organic tomatoes and natural seasonings." Some bottle designs also have a smaller green label at the top of the spout.
Modifying existing formulations
Another strategy is to modify existing product formulations to fit within this new paradigm so as to maintain long-term viability. While packaging can be a part of this process, it doesn't always have to be.
In December, Kraft Heinz' newly reformulated Kraft Mac & Cheese hit the shelves with hardly a change to the box. The only difference: a graphic in the bottom right-hand corner of the front panel that looks like a page torn out of a notebook bearing a checklist of the changes, including "NO Artificial Preservatives," "NO Artificial Flavors," and "NO Artificial Dyes."
Yet the new formula was a big deal. It replaced artificial preservatives and dyes with more natural ingredients such as paprika, annatto, and turmeric. "We've sold well over 50 million boxes with essentially no one noticing," one Kraft executive told The New York Times. The company was reportedly nervous about consumers perceiving a new—and inferior—taste along the lines of the "New Coke" debacle. But after Kraft Heinz had sold those tens of millions of boxes of Mac & Cheese, the company launched an ad campaign to inform consumers about the changes ("#didntnotice" was central to the social media push).
Walking a fine line
Are there any downsides or risks associated with these strategies? On the question of authenticity, mainstream brands do need to walk a fine line. Consumers know that these are mass-produced products owned by some of the largest corporations on the planet. In addition, many consumers have always thought about these products as being full of sugar and/or artificial additives and colors. One possible misstep would be to engage in the equivalent of "greenwashing" these improved products—i.e., overselling their health benefits or even misleading consumers about them.
The challenge is to cater to these evolving consumer wants and needs without overreacting and putting all your eggs (even organic and free-range ones) in one basket, as there are still a large proportion of consumers who are quite happy with the products they've been enjoying for years and wouldn't want to give them up, either because they wouldn't trust that the new version would taste as good or they don't want to pay more. Did I mention the organic ketchup costs twice as much as the regular version?
Marketers will want to provide meaningful options and do so in ways that are credible and sustainable and serve the needs of these merging and diverging audiences, because while Millennials and Gen Z are growing in influence and importance, they do not represent everyone (at least not yet).
And so for consumer product companies, the task here is simply to inform consumers about the real changes they are making in response to shifting expectations—things like abandoning GMO ingredients or going organic. By keeping it informational and avoiding making either overblown claims or too-drastic changes to iconic product packaging, these companies only stand to benefit. These changes, after all, promise to make classic, top-selling products more acceptable to new generations of consumers. Handled well, these changes can boost the odds that some of our most well known and loved brands will stay relevant and continue to have a place in consumers' pantries for years to come.
Nancy Brown is a Managing Partner of CBX. She can be contacted at Nancy@CBX.com.
Strategies for branding better-for-you line extensions
Determine the appropriate association between master brand and new offerings so as to not mitigate credibility.
Use effective graphic cues for the line extensions to immediately convey the new credentials while providing a modest brand linkage for reassurance.
Carefully announce the change—perhaps after the fact—to establish an improved process and ingredient profile without creating doubts or concerns about taste.