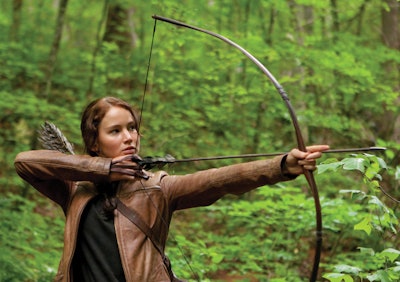 Not long ago, it seemed that supermarkets were designed to speak to one audience, and one audience alone: Mothers. Nearly every product in every aisle was designed for Mom and her family. But today, it's not all about Mom. Consumers are changing and so are brands. There are new generations, new behaviors, new attitudes, and ultimately new target audiences to consider
Successful brands are finding unique ways to reach and attract new consumers to their brand. That often means shifting a brand's focus away from the traditional bread-and-butter audience, toward another audience that could generate a new revenue stream. This is more than thinking out-of-the-box; this is creating a new box altogether, and it is the way that industry leaders have managed to stay on top of the competition in an age when competition is fierce.
Rethinking gender stereotypes
One exciting example of this kind of retargeting is the proliferation of playthings and weaponry targeting young girls. Toy companies such as Hasbro, and Zing have retargeted their typically male audiences after the popularity in recent years of fighting-centric female heroines in movies such as The Hunger Games, Divergent, and Brave, and are now creating weaponry and action figures specifically for young girls.
While it is extremely welcome to see such a shifting of gender stereotypes, especially in a category known for gender socialization, these products—which include bows and arrows, shooters, and action figures—are still luring their audience with "girlie" colors like pink and purple, and patterns including hearts, stars, and animal prints. Nerf's Rebelle line of weapons skillfully incorporates "belle" into its name; another company's "action shooter" shoots marshmallows. While this may make feminist mothers cringe, the truth is, these toy companies are aware of a new female archetype that is emerging for today's young girl, one who can be both tough and aggressive yet also feminine and demure. The Hunger Games' Katniss Everdeen perfectly embodies this dichotomy, and so do thousands of young women who worship her across the country.
While a rise in female pop culture heroines has brought about new types of toy products, the feminine hygiene category had a different challenge: How do you attract younger consumers to your brand who perceive it to be dated and old-fashioned? Brands like U by Kotex* revolutionized the category by moving away from the demure messaging and understated, pastel packaging that was typical of the category in previous decades, and instead targeting a new generation—Millennials—with bold graphics, black packaging, and down-to-earth, honest messaging. These were not your mother's tampons; in fact, U by Kotex* offers special, limited-edition tin cases that you actually want to show off inside your bag, rather than hiding them in embarrassment
Remember the day when metrosexual was a new idea? Today, the beauty industry has recognized that men who care about the way they look are just…men who care about the way they look, which accounts for the majority of men today. Brands like Dove and Nivea have identified a new target in men, and acknowledge that yes, they are just as interested in hair care, skin care, and shaving as women are. This is more than Dove going after men with gray packaging and adding the word "Men" to the brand name; this is about a shifting point of view in sexuality and gender stereotypes, just as it is with girls and weaponry. The fact that nearly every skin-care and hair-care company is going after this audience leads you to wonder: When is Cover Girl going to come out with Cover Boy?
Seize the moment
These brands are examples of how to successfully expand your audience and reach new consumers. Every single demographic—Millennials, Gen Xers, Baby Boomers, toddlers, at-home dads, and so on—has considerable purchasing power. So how can your brand seize this moment and continue to grow with these consumers?
1. Rethink your audience.
2. Think outside the box.
3. Be daring.
4. Have fun.
If you do, you may just hit the bull's-eye like Katniss Everdeen—and possibly start a (brand) revolution of your very own.
Nancy Brown is Managing Partner of brand agency CBX (www.cbx.com).