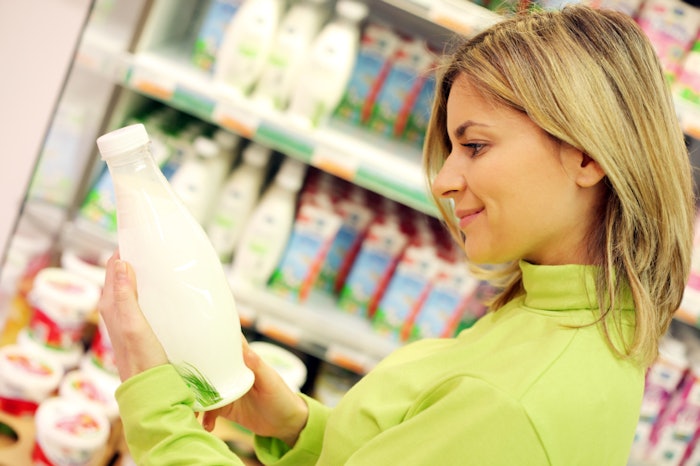 Do you think you know the average American grocery shopper? New statistics and trends may surprise you. At the 2013 Global Sustainability Summit, organized by the Food Marketing Institute (FMI) and the Grocery Manufacturers Assn. (GMA), held in mid-August in Seattle, Laurie Demeritt, CEO of consumer market research firm The Hartman Group, shared some revealing insights on how the consumer's experiences with food shopping, preparation, and consumption are changing. "There are some really fascinating shifts in what we call food culture that have huge implications for a wide variety of marketplaces," she told the audience.
For a food or beverage brand owner, these trends bear watching, as they offer both opportunities and challenges for new product presentation and packaging.
Among the trends highlighted by Demeritt:
• Consumers are becoming much more engaged in the world of food—a trend Demeritt said is being enabled by technology. For example, consumers post pictures of their food on Pinterest, Facebook, etc. "Consumers are really embracing food in a way they haven't in many, many decades," she said. "Today, food to most consumers is about enjoyment, passion, love, taking good care of their families—it just means so much more. And imagery is changing the way we are thinking about food."
• Consumers are expecting more from food and from the companies that provide that food to them. "This is not just in the realm of sustainability, this is across all food and beverage products," Demeritt said. "They want to know more about where that food is from. Not because of safety issues per se, but just because it's interesting."
• Increasingly, consumers are shedding the constraints of traditional foods and old loyalties. Demeritt noted that very few of the consumers surveyed lately by The Hartman Group under the age of 50 say that one of their favorite foods has anything to do with traditional American fare. "If you ask Millennials especially where they learn about food, the last person they say these days is their mom," she said. Instead, there is a vast store of information they can access for this information, including the Internet, cooking shows, blogs, etc. "And they are learning about food from all over the world," she added. "We are delinking from tradition and historical ways of cooking and eating. We really have to think about how global foods can permeate the store—not just in the packaged goods section either, but in the perimeter, in the fresh department, in the perishables. Consumers want to be exposed to all of these global foods."
• We are becoming more a nation of eaters, than of cooks. "As a nation of eaters, consumers are becoming more and more excited about food," Demeritt said, adding that today's consumers are also relying on manufacturers and retailers to do more of the work for them. Instead of cooking, she noted, what consumers are really doing nowadays is "composing"—taking a bunch of meal components and combining them. "Of all eating occasions, 77% involve some sort of prepared food," she said. "So they are really looking to you to be their sous chef." They are looking for convenience and shortcuts that still allow some creativity.
• Consumers are planning food less and less. Demeritt attributes this in part to the "roadside pantry effect," where food is available everywhere. "We don't have to stock up anymore," she said. "We can get food anywhere. Consumers can now eat on a whim—that's what makes food exciting and fun."
• Seventy percent of U.S. households do not have any kids under the age of 18 in the home—a figure that has increased 23% since 1960. Demeritt called this trend, from the 2010 census, "shocking."
• Only 20% of primary shoppers are moms. They account for less than one-third of the total spent on food eaten at home. "I know many of you are probably still talking about the importance of marketing to moms, but if you are only speaking to that marketplace, it is getting increasingly smaller and smaller." Forty-six percent of shoppers these days are men, whom Demeritt said shop differently: Women use lists; most mens' lists are mental.
• Twenty-eight percent of U.S. households are single-person households.
• Of all adult eating occasions, 46% are alone. "But this doesn't necessarily mean it's a depressing event," Demeritt reminded. "People want to eat something that is fun. They are still looking for exciting foods to eat, they are looking for inspiration." What are the implications for sustainability? Demeritt noted that this could mean an increased number of packaging formats created just for single people. "Does that mean we are going to have more packaging waste?" she asked.
• Snacking—at 53%—takes place more than meals. But today, snacking isn't about just eating foods that are traditionally thought of as unhealthy. According to Demeritt, on more than 50% of snacking occasions, consumers are looking for healthful products and attributes like sustainability.
• Shopping is changing. Very few consumers are engaged in one-stop shopping. "Over 50 percent of what a consumer calls a shopping trip is going to two or more stores," said Demeritt. For example, they might buy their packaged goods at one store and their fresh foods somewhere else, and they might go to a third store for specialty items. "There are a lot of places now where food is available, and consumers are taking advantage of all those places to buy food," she said.