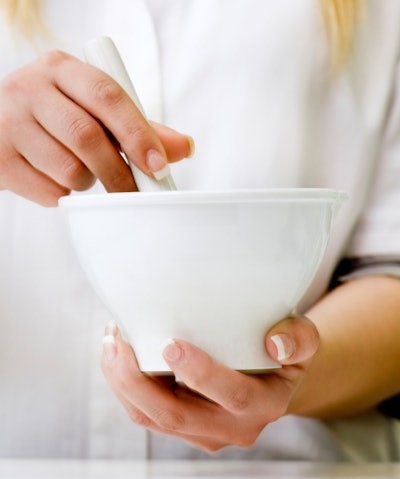 Specialty Compounding, LLC, a subsidiary of Peoples Pharmacy Inc., announced Aug. 9 that it is "voluntarily recalling all lots of sterile medications within expiry."
On its website, Ray Solano, R.Ph., Pharmacist in Charge at Specialty Pharmacy, said, "Because of the potential association between hospital-based infections and sterile compounded medications produced by Specialty Compounding, we are voluntarily recalling all sterile products out of an abundance of caution. We deeply regret the impact this recall has on our patients and the hospitals we serve, but patient safety must always be our first concern."
The Cedar Park, TX firm's website notes, "Specialty Compounding provides an efficient solution for patients, doctors, hospitals, clinics and ambulatory surgery centers. Our pharmacy processes meet or exceed the industry standards and guidelines established by the Texas State Board of Pharmacy and United States Pharmacopeias. Specialty Compounding is a PCAB accredited and a licensed DEA drug manufacturing facility."
On Aug. 11, the U.S. Food and Drug Administration reported that it "is alerting health care providers and patients of a voluntary nationwide recall of all products produced and distributed for sterile use by Specialty Compounding, LLC, Cedar Park, TX. There have been recent reports of bacterial bloodstream infections potentially related to the company's calcium gluconate infusions."
FDA noted, "All sterile use products produced and distributed by Specialty Compounding are being recalled and none of these products should be used by patients or administered to patients. Facilities, health care providers, and patients who have received the products since May 9, 2013 should immediately discontinue use, quarantine the products, and return the products to Specialty Compounding.
"According to information provided by the firm, the recalled products were distributed directly to patients nationwide, with the exception of North Carolina. Recalled products were also distributed directly to hospitals and physicians' offices in Texas.
"The FDA has received reports of 15 patients from two Texas hospitals who received an infusion of calcium gluconate 2 grams in Sodium Chloride 0.9 percent for Injection, supplied by Specialty Compounding. Then the patients developed bacterial bloodstream infections caused by Rhodococcus equi. These infections are thought to be related to the infusions. Cultures from an intact sample of calcium gluconate compounded by Specialty Compounding show growth of bacteria that are consistent with Rhodococcus species."
"The FDA believes that use of these products would create an unacceptable risk for patients," said Janet Woodcock, M.D., Director of FDA's Center for Drug Evaluation and Research. "Giving a patient a contaminated injectable drug could result in a life-threatening infection."
FDA said physicians might prescribe calcium gluconate by infusion to treat conditions associated with low calcium levels in certain circumstances. The agency is working closely with the Centers for Disease Control and Prevention (CDC) and Texas state officials to determine the scope of the contamination.
Adverse reactions experienced with the use of any Specialty Compounding products may be reported to the FDA's MedWatch Adverse Event Reporting program either online (www.accessdata.fda.gov/scripts/medwatch/), by regular mail, or by calling 1-800-332-1088 to request a reporting form, then complete and mail to address on the pre-addressed form, or submit by fax to 1-800-FDA-0178.
• For a legal and regulatory perspective on the FDA and compounding pharmacies, read, "FDA has wish list on regulating compounders."
• For a further perspective, see "Analyzing the case of the New England Compounding Center."