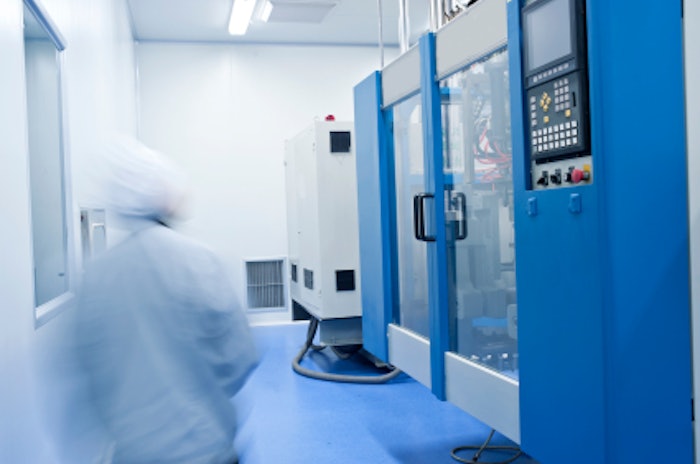 As manufacturers press for greater efficiencies, flexibility, and control, the demands increase for makers of packaging machinery in the pharmaceutical and medical device sectors.
"The requirements for our equipment suppliers are defined before the purchase of the equipment in terms of OEE (overall equipment effectiveness) expectations, changeover times, etcetera," says Chuck Taylor, principle packaging/manufacturing engineer, Covidien Surgical Solutions Group. "Our requirements continue to push suppliers to improve the process and the effectiveness of the equipment to meet our goals for energy consumption and waste production." Taylor's comments point to equipment's role in sustainability, a factor more commonly considered in the material selection process.
Validation aspects are particularly important to packagers in the life sciences markets. "As a medical device company, tray- and pouch-sealing equipment are utilized," notes Chris Bagozzi, manager of sterile packaging development at Medtronic Spinal and Biologics, Memphis, TN. "The suppliers of these machines have made advancements in recent years and we prefer to work with suppliers that can provide upgrades to the equipment that is already in place. Major packaging changes require revalidation of the equipment in some capacity. If the supplier has already proven [or validated], the change has minimal or no affect on the output of the machine, potentially making on-site validation of the equipment an easier task."
Bagozzi adds, "When purchasing new equipment, it is always beneficial to know the supplier will validate the equipment for the materials being used with it. Lightweight tooling, which can be changed out quickly, is definitely a positive as it is important from time/efficiency and safety and quality standpoints."
Jan Gates, owner and founder of PackWise Consulting, with more than 30 years of experience in package engineering with foods, pharmaceuticals, detergent, and medical devices comments, "I look for processes or systems that allow easy installation and operation qualification to be able to complete the process validation quickly."
Jason Strachota, packaging development engineer II with Smith & Nephew, Inc.'s Advance Surgical Devices Div., also in Memphis, TN, explains: "Smith & Nephew uses Lean methods in the production of our products, and values equipment suppliers that make our operation more efficient. For example, equipment with a small footprint, designed for one-piece flow, and that supports a quick-changeover process. We also value options on equipment that help [prevent errors] by minimizing unnecessary decisions by our operators."
He notes, "Our equipment suppliers should have a global support network that allows us to standardize equipment at our facilities around the world."
Ben Miyares, president of the Packaging Management Institute, makes a point to say that manufacturers need to work with suppliers to get the most out of packaging machinery. He states, "It's unrealistic to expect venders to understand your needs unless they've had ample opportunity to learn your challenges, problems, bottlenecks, and operational bloat. Packagers must be willing to approach each problem/opportunity/line expansion/fix/reconfiguration with an open mind, considering the total systems performance and eliminating anything that has only historic precedence as justification."
Like Miyares, Edward Bauer is also a Packaging Hall of Fame inductee. His years of experience provide him with this forward-looking perspective: "The age of customization is upon us. Packaging machinery and controls are part of this change. At Pack Expo Las Vegas [2011] there were multiple label suppliers, for example, that showcased on-demand multicolor printing of labels. This makes the supply of branded and generic products much simpler, particularly for suppliers [that] produce private-label brands of the same product. Pharmaceutical equipment manufacturers, particularly those who produce blister machinery, were highlighting smaller, quick-changeover machines that were easy to operate. These machines also were capable of using multiple tool sets that could be sourced from multiple suppliers, making the business more competitive and more comprehensive for the end users."
Excerpted from Healthcare Packaging's February 2012, "Voices of Leadership" issue.