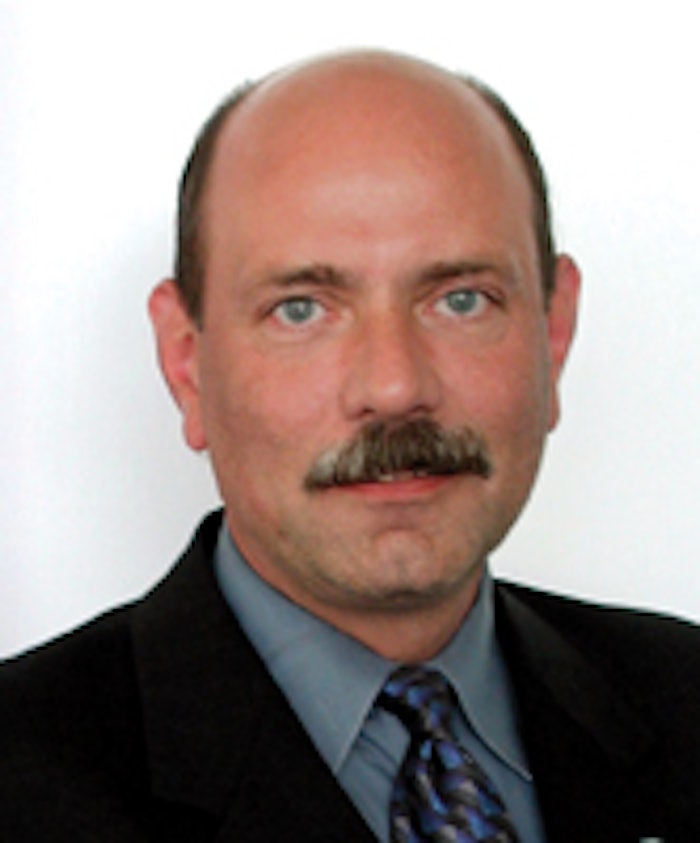 1. Operator panels will simplify
OJT training, maintenance The power of PC-based HMI will allow step-by-step video and animated instructions to operators and first-echelon maintenance providers. Using portable HMI panels on long cables—similar to robotic teach pendants—operators can walk around the machine while following multimedia, step-by-step instructions to clear jams, load blanks, perform lubrication, and handle other tasks. HMI cost is always coming down, with Atom processors now appearing on low-cost HMI and HMI merging with controllers. Now, low-end machines can enjoy the same kind of sophisticated software capabilities as high-end machinery.
2. We'll get over the high cost of developing onboard multimedia
The hardware is cheap. The expensive part will be developing individual videos and animations. But inevitably, the first OEMs to take the leap will win some high-profile projects from those who don't, and in short order onboard multimedia will become an expectation. A picture may be worth a thousand words, but a video is literally a thousand pictures. It will prevail.
Tapping into universities, as industry does so effectively in Europe, will reduce the cost for OEMs while simultaneously developing the next generation of knowledge workers. A perfect example is Purdue University Calumet, where a new packaging resource center and an established computer graphics department are just waiting for a groundbreaking machine animation project.
3. The latest consumer technology will invade packaging
Already, corporate IT managers are learning that it's counterproductive to block YouTube from engineers searching video on the latest technologies. Webcams are helping OEMs troubleshoot problems from half a world away. We're about to see another wave of bandwidth hit the Internet to make these activities more practical and economical. It's no different than the revolution that brought us the Web, multimedia, and email in the 90's. Rapidly expanding infrastructure and access mean faster everything about doing business—like inventory turns, time to market, and problem resolution.
4. Expect social media to mature and provide useful content
Already on LinkedIn we see serious groups such as PACK EXPO, IoPP, Packaging Machinery, and Packaging Professionals. As these groups grow, you'll see more of a global community of practice overcoming time zones, continental divides, and corporate gatekeepers. Social networking sites will gain better control over malicious software, and networkers on these emerging professional groups will 'play nice' because it's such a simple matter for the group's manager to block a member abusing their posting privileges.
In the current economic climate, these sites are attracting their share of job seekers and recruiters. This isn't a bad thing, in fact, it's one of the more useful aspects of social media right now. Making direct connections and discovering new peers worldwide is another. These activities aren't new—internet discussion groups and bulletin boards have been around the better part of 20 years. With resources like LinkedIn, they're just a heck of a lot easier to use and manage.
5. An 'EnergyStar' rating for machinery, based on OEE
Packaging machines that go to sleep when idle and save energy. Machines that use existing servo feedback to both calculate energy usage and gently handle flimsy lightweighted packages. Machines that don't make a single bad pack from startup through shutdown.
These are among the attributes that may populate a MachineryStar rating, similar to the EnergyStar rating on electrical equipment and appliances today. The Department of Commerce is working on a survey to identify the potential for sustainable and energy efficient packaging machinery. What we're lacking are a baseline, comparability, and compatibility—to calculate and analyze energy efficiency, sustainability, quality, productivity. It's really all the same. If we make product with less energy, we increase productivity. If we don't make any bad products, we're really using less energy and being more sustainable.
6. International partnerships will cross traditional lines
In the packaging machinery industry, it used to be that competitive lines were drawn by nation, continent, and hemisphere. Somehow a foreign competitor caused us to circle the wagons, but not counterattack by exporting. 2010 will mark the beginning of new partnerships that make these boundaries obsolete. Just as we have a world economy, we have a world supply chain for packaging machinery. Expect groundbreaking alliances between North American, European, Asian, Indian, and Latin American machine builders to merge innovation with value into a complete packaging line solution.