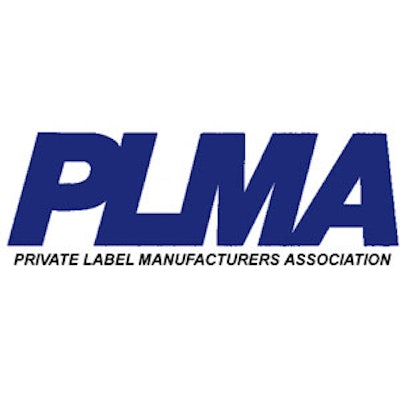 Front-of-pack nutrition labeling is a hot button in the push to improve eating habits in the U.S. While support for additional education that could help curb obesity is widespread, private-label brand owners stressed in Washington, DC, this week that changes in labeling requirements will place more of a burden on store brands than on national brands. They are hoping to win more time in which to add front-panel labels and also to offer more input that would make any label-change requirements more manageable.
The Food and Drug Administration is expected to issue front-of-pack labeling regulations soon. But during legislative briefings this week on Capitol Hill, it was suggested that private-label brand owners not work too far ahead of themselves in preparing for any changes in labeling requirements, even though large national brand owners already are on board. The outcome of the Nov. 2 midterm congressional elections, for one thing, could change the landscape if the new Congress decides to lend an ear in the matter.
About 60 PLMA members attended the briefings as part of the Private Label Manufacturers Association's annual Washington Conference, and they were told that pending health-care legislation is so broad and complex that some specific issues haven't yet received adequate attention. That appeared to leave the door open to more discussion about specific matters, and the private-label industry is hoping that front-of-pack labeling will be one of them.
During the briefing updates and later, at a panel discussion at the PLMA conference, those who work in private label expressed a list of concerns about front-of-pack labeling:
• Private-label producers are responsible for many more SKUs than national brands, which would invite excessive complexity in making the label changes. The cost could be as much as $400,000 for a retailer's brands, compared with up to $35,000 to $40,000 for a large national brand, estimated one of the panelists, Edward Zumbiel, president of Zumbiel Packaging's Beverage Packaging Division.
• Placing labels on front panels could require package redesigns. In the short-term, this directive could overwhelm package designers.
• Front-of-pack labels would make old packages obsolete, creating costly waste. Another panelist, Peggy Davies, vice president of the Vegetable Business Unit at McCain Foods, suggested one solution might be for private-label brand owners to consider starting on package redesigns to change front panels gradually, as existing inventory sells down.
Companies in this article